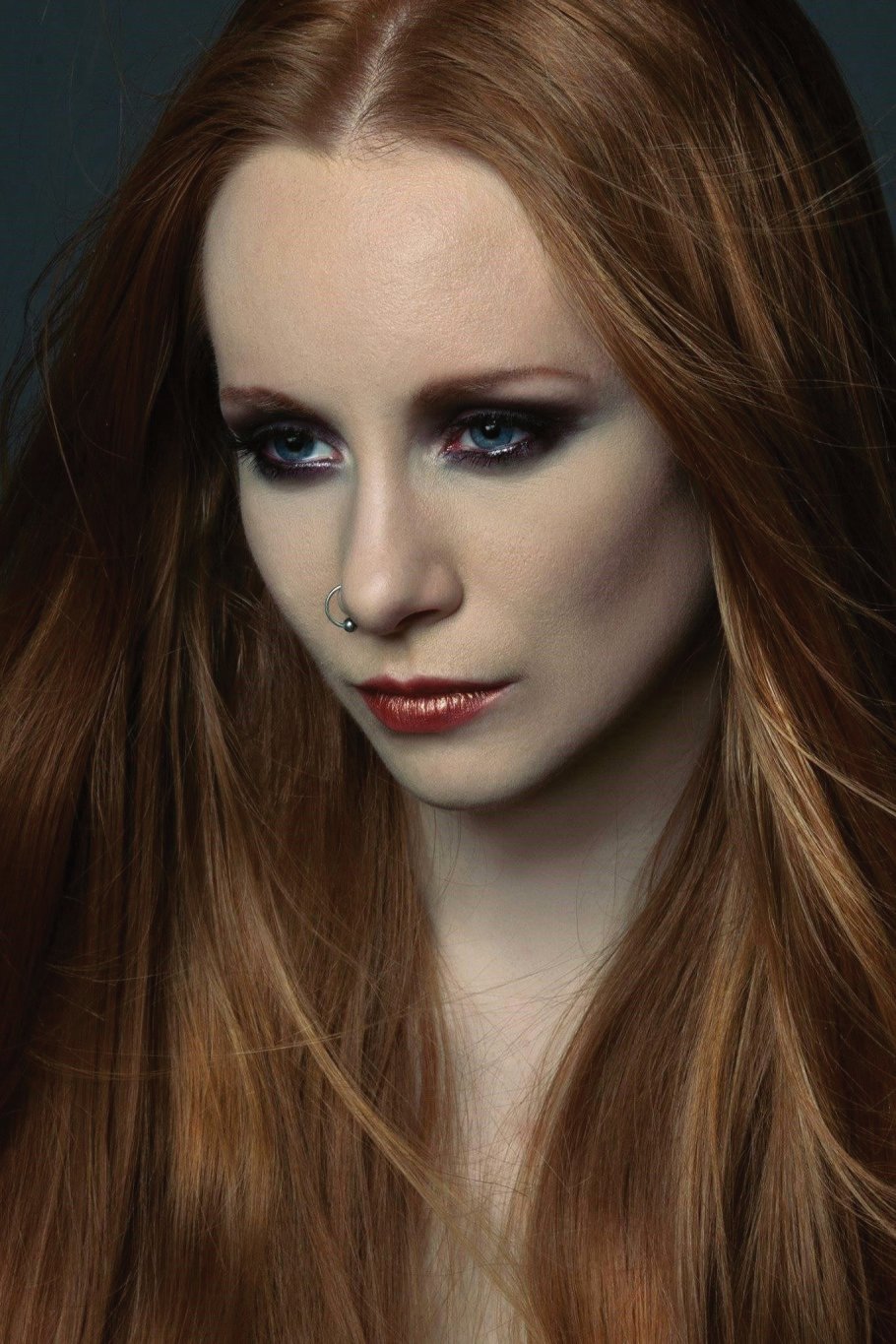 Night Makeup Look
_______________________
While a day look should be clean and subtle, your look for stepping out on the town can be bold and sultry.
You start by doing the same steps as you would for a
day look
until you get to the part where you will contour your cheeks.  At this point use a light tan colour and place your brush along the cheek and top of your ear.  If you lightly shade that area, it will give you the appearance of cheekbones. 
Apply a blush to your cheeks with a more natural colour. Follow that by shading in the hollows of your eyes with a darker colour then you would for your day look. Now is the time you can wing the end upwards to give your eye a more dramatic look.

You essentially follow the same steps and techniques as with the day look, but with darker colours.  As always, blend, blend, blend.  You do not want to see a line down the center of your eyelid.  Blend outward as not to make the inner corner muddy. Once blended you can add a shimmer colour to the inner corner and right under the brow bone.  If you are looking for a little extra kick, you can add some sparkles to the same area. 

You can add eyeliner to this look.  A liquid liner looks sleek and elegant, but it is the hardest to apply. Bring it passed the outer corner of eye to give a playful cat eye look. Add some individual lashes or a full strip, whatever you like best. Finish with your favourite mascara to both the top and bottom lashes.

To fully complete this look use a deep, dark colour for your lip or a hot red lip.  Either way, make it super glossy.
TIP: Add a translucent powder to the under eye area to help catch some of the shadow that will fall. This makes it easier to wipe away without smudging your foundation. Or you can apply your eye make-up 1st before you start the rest of your look.


 XoXo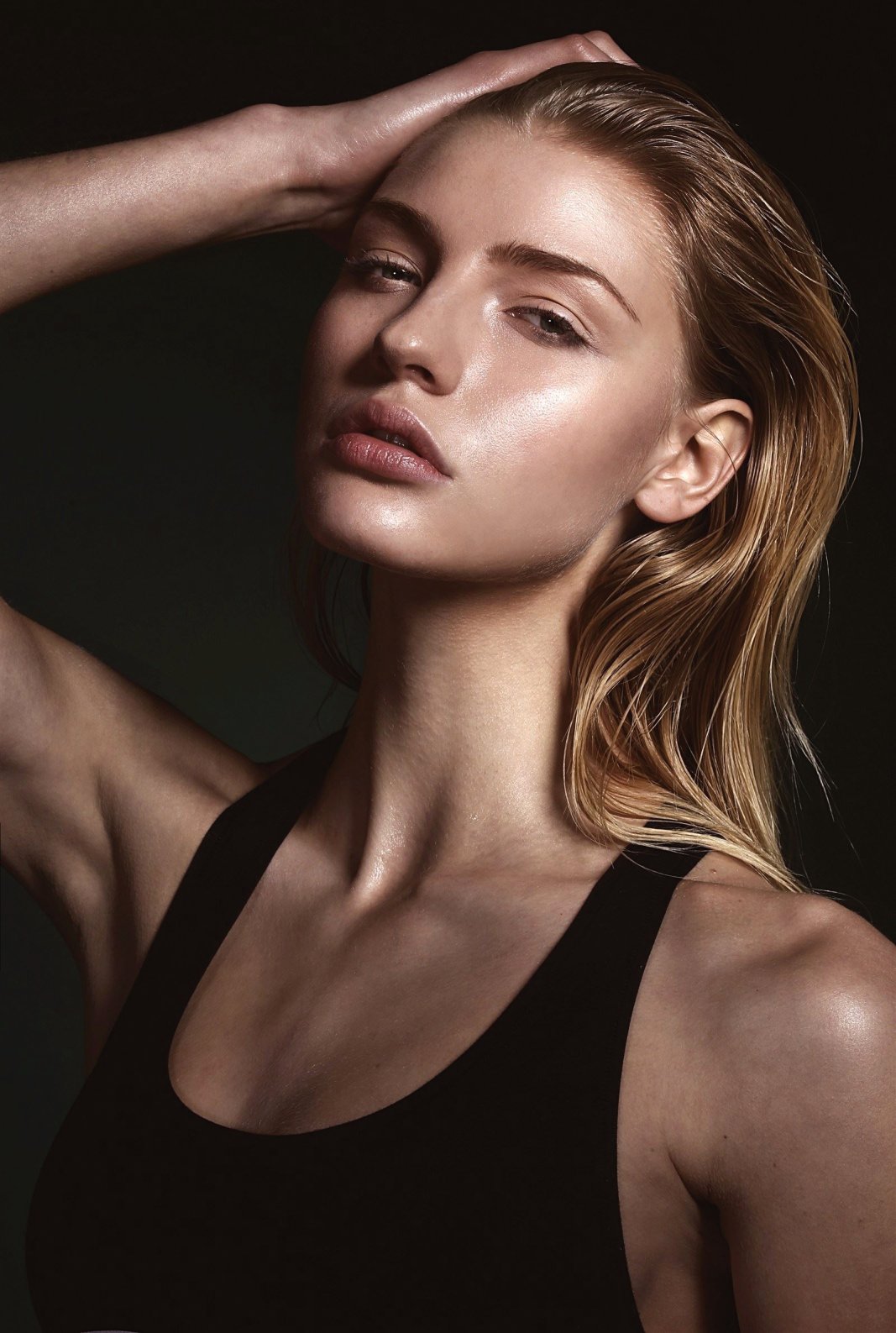 No Fuss Day Look
___________________________
Everyone's version of day makeup is different.   Many people wear a more bold evening look in the day, I know I have.  For this blog we will stick with a very simple look that keeps true to your natural beauty.
  
TIP: Blend, Blend, Blend!  There is nothing worse than having sharp harsh lines when you walk out the door.  Make sure you blend upwards or you will make the eye droopy. Only Hugh Grant can pull that look off.
Like any great work of art start with a clean and fresh canvas.  I've said it before, but it will be forever be my first step.  Cleanse, tone and moisturize your face with a light cream or a hydrating primer. 
Makeup Forever
Step 1 #4 Hydration is a perfect choice.
Do any colour correction if needed, using green or yellow for intense or mild redness and orange or peach for under eye circles or dark spots.  Neutralizing any pigmentation will help your complexion colour do less work.   

Choose a sheer to medium coverage foundation or a BB cream this will give you an even finish while still looking natural.  Apply as you would normally. Keep it simple and fresh looking. 

Using a super shader brush wash the eye with a light colour.  Makeup Forever has a great highlight colour called M500 Ivory, but anything off white or cream will do.  Do not use white. Wash over the entire lid all the way from lash line to brow bone.  Instantly you will see the eye lift and look larger.

With a pointed fluff brush take a medium tan or soft brown colour and contour the hollow or crease of the eye.  Follow the curve of your eyeball then bend the stroke upwards making sure you don't wing the end or bring it too far out.  If you have a "wing" look, blend it out to soften it.

For your accent colour use a shade that is darker then the colour applied on the hollows. Apply this to the outer corner of the eye in a V shape . Make sure you can't see a line down the center of your eyelid.  Blend all the colours together with a blender brush to remove any harsh lines, you may have to wash the eye again with the highlight colour. Highlight the inner corner and right under brow bone.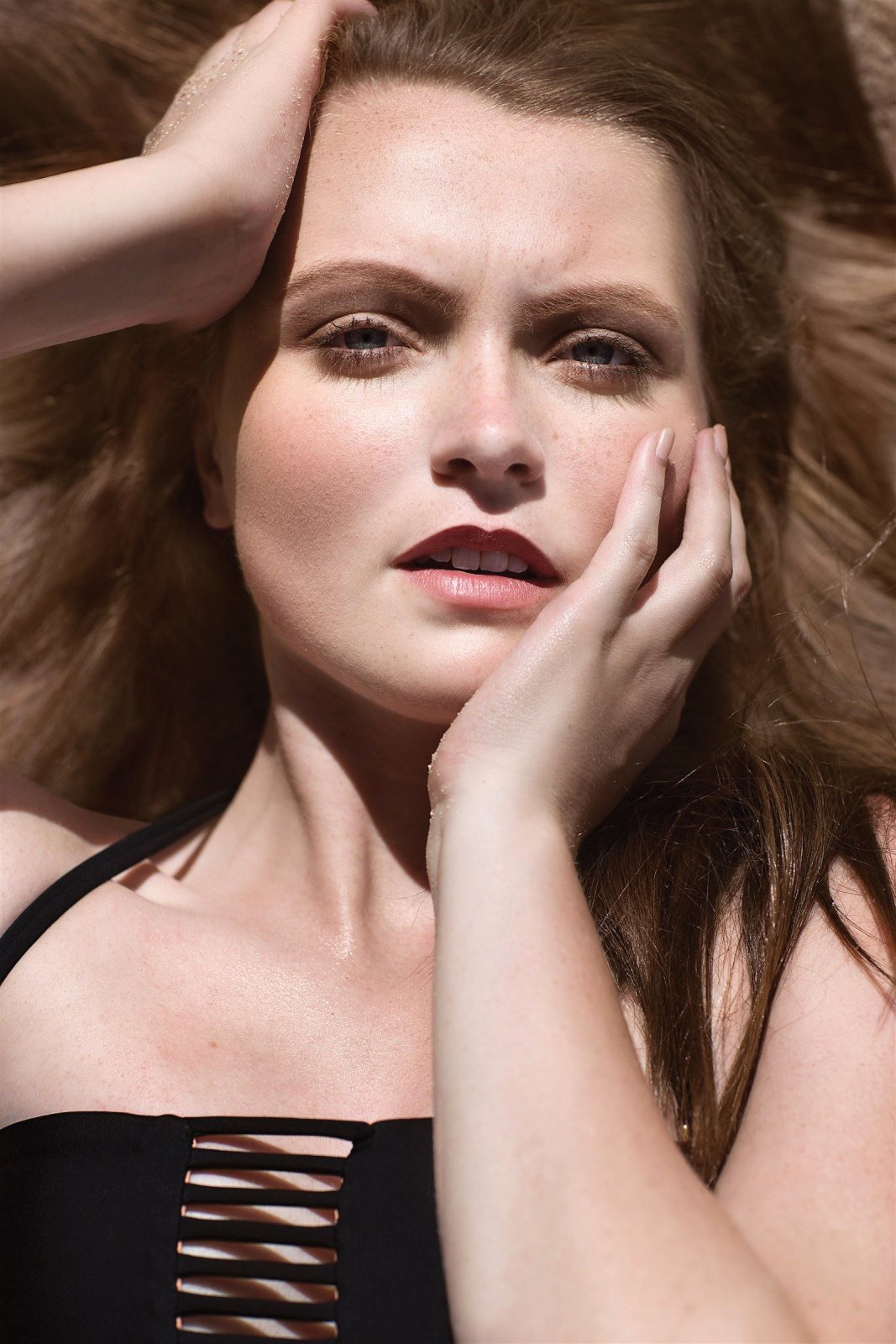 Fill in your brows slightly following your natural shape do not go too heavy.  Keep it very simple
Use a brown eyeliner and apply to lash line.  Try not to make a thick line.  Keep it thin then, smudge to soften.  Apply a small amount of mascara to the top lashes. Use a light pink or natural colour on your cheeks. Smile slightly and place the blush on the apple of your cheeks and bring it up towards the top of the ear. You want this to look like the natural rosiness of your skin.  Use your fingers to feather the edges of the blush to blend into the skin.

Add a tinted lip balm or if you want, you can add lipstick, but use a colour close to your own lip tone or  possibly a shade deeper.
There you have it.  Have a wonderful day look.

 XoXo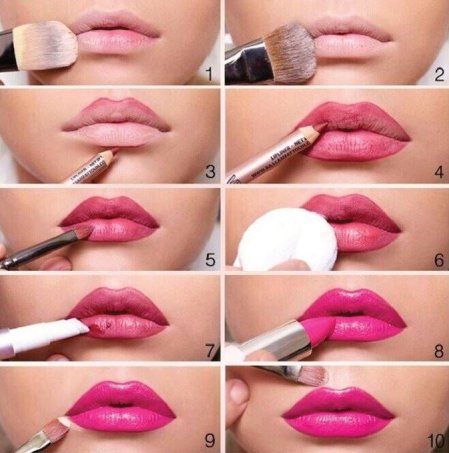 The Perfect Pout
__________________________________
We all want those awesome kissable lips, but there's a little bit more to it then simply smearing on some lipstick.
  TIP: Always hydrate or use a lip scrub to keep your lips soft and crack-free.  Try Fresh Lip Scrub or Glamglow.
Follow these steps to get that Perfect Pout:
1) Pat your foundation over your lips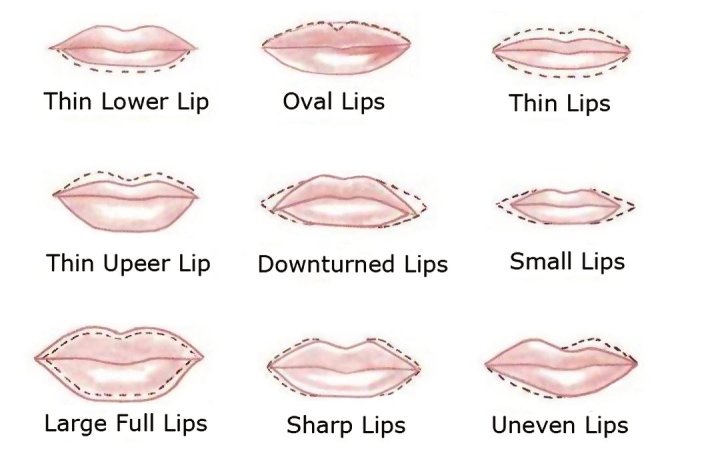 2) Lightly powder lips
3) Line lips with sharpened pencil, start with the peaks and the middle of your bottom lip then connect the line
  TIP: Identify your lip shape and use the guide for any corrections
4) Fill entire lip with the same pencil
5) Use a brush to feather colour over lips
6)  Press a sponge onto lips which helps the pigment to set
7) Start to fill in edges with lip stick
8) Fill in rest of lip with lipstick
9) Clean up outer edges with concealer to create that sharp lip look
10) Blend concealer outward to finish the lip
  TIP: Place one-ply Kleenex over lips and brush translucent powder over the lip for a longer lasting finish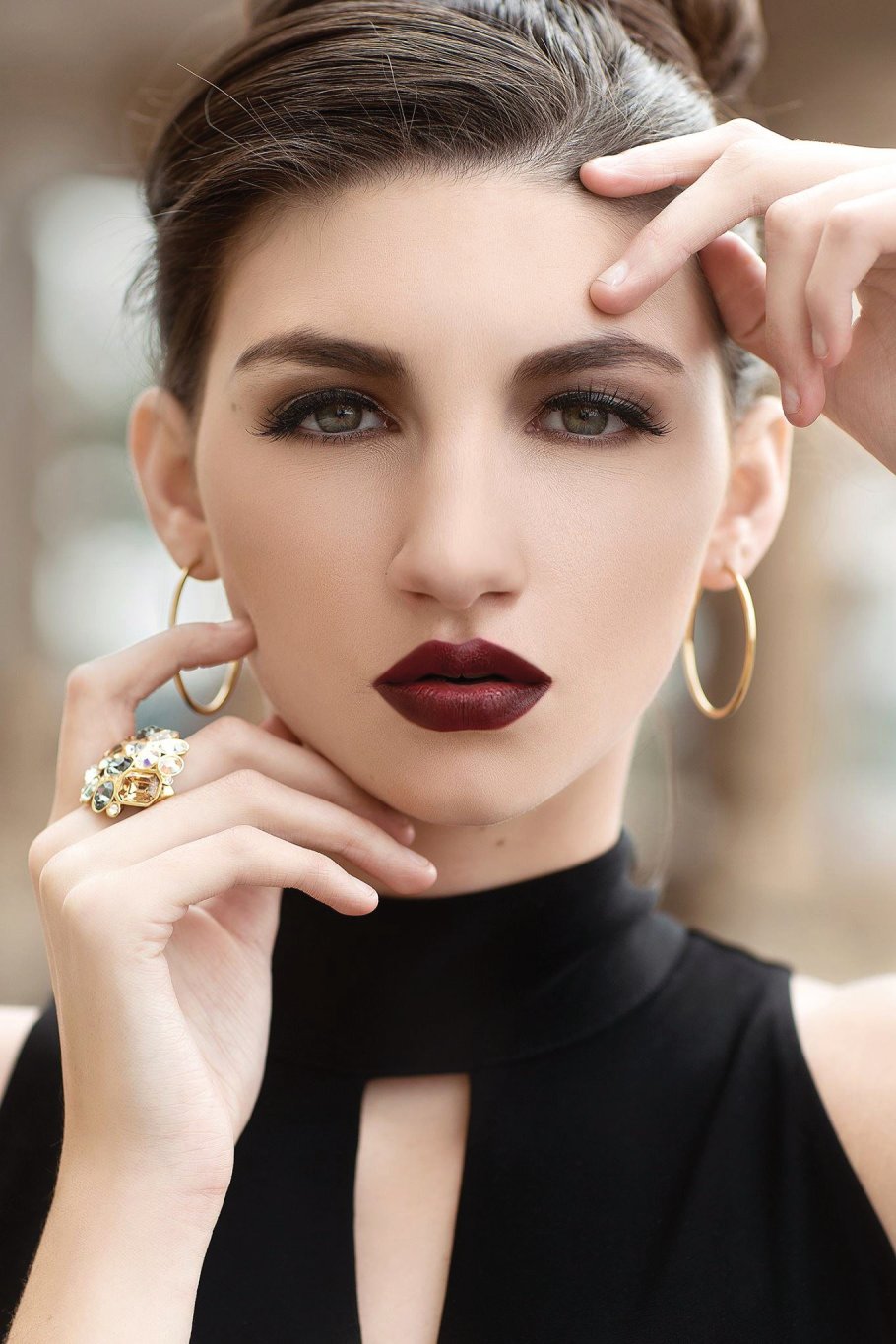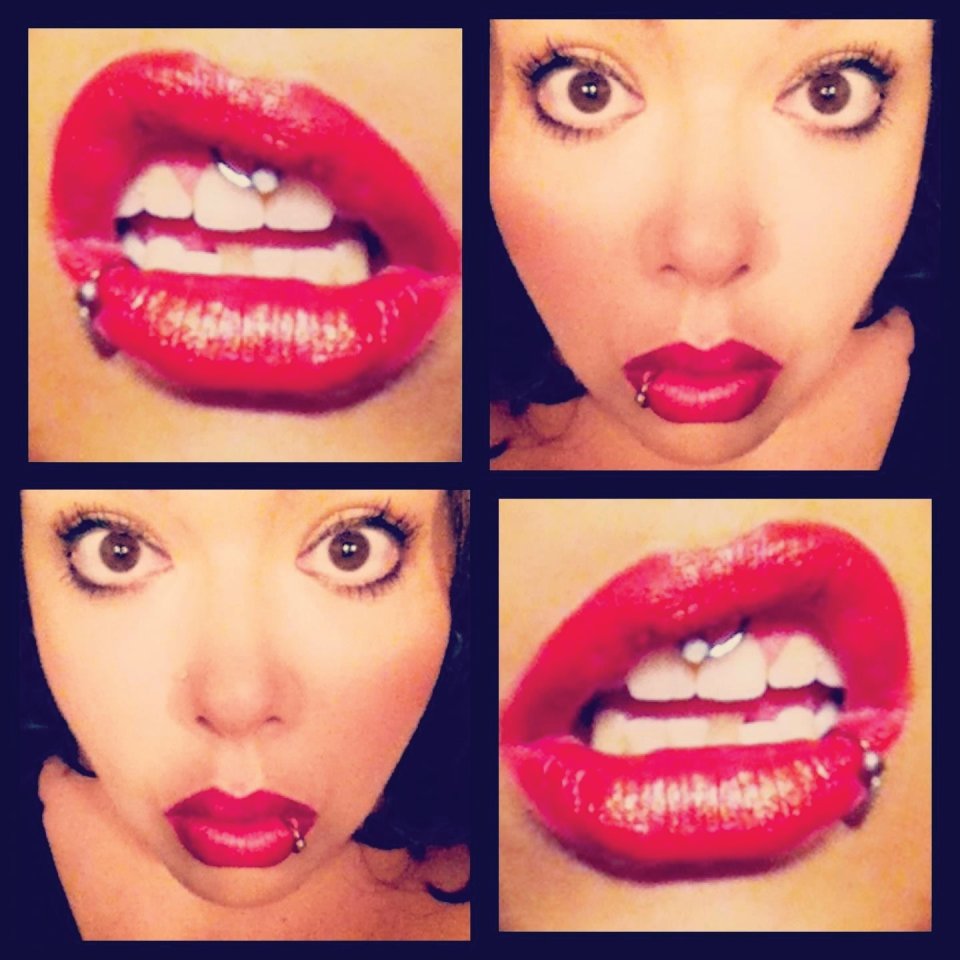 Lead & Cruelty Free Lipsticks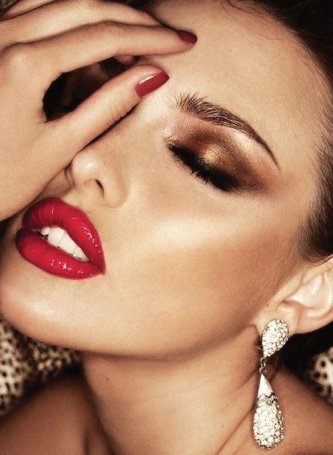 Copper Goddess
New Year's Makeup Look

Bronze Eye Red Lips
**Check out contest details following the steps
This makeup is sure to turn heads when you walk into the room this New Year's Eve with classic glamour lips and a modern-coloured bold eye.

Here is a step-by-step on how to create this smoking hot look.
1) CLEANSE, TONE and MOISTURIZE
The skin is a much easier canvas to work on when it's clean and hydrated.
2) PRIMER
Use a primer all over the face and eyelids.  This will help the makeup last all night.
  TIP - Start with the brows and eye makeup this way if you make a mess, you can easily clean up the fallout
3) TWEEZE AND SHAPE
Tweeze the brows of any stray hairs to give them shape and sharpness. The focus is on the eye makeup and lips so don't overdo the brows with pencils or colour. Use a natural brow colour and follow your hair line filling them in lightly.
4) EYESHADOW - THE LID
On the eyelid use a light copper shadow or lighter bronze and just cover the lid. The more shimmer in the shadow the better.
5) EYESHADOW - THE CREASE
For your crease colour use a deeper brown with a crease brush (one with a tapered tip) and follow your natural crease.  Be sure to bring it slightly beyond the outer corner of the eye.
6) EYESHADOW - OUTER CORNER
You can use the same colour for this next step or use a dark brown or even a black, but if you use black, make sure to dab your brush on a Kleenex to remove any excess shadow. Use this colour to create a V-shape in the outer corner blending it into the crease.
7) EYESHADOW - HIGHLIGHTING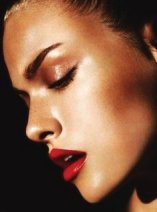 Using a highlighting shade in nude or one shade lighter than your skin tone, place this shadow right under your brow lightly blending down towards your crease.
8)EYESHADOW - BLENDING
Take a blending brush (a really fluffy one) and blend the crease in with the shades on the lid and under the brow.  Blend! Blend! Blend!
  TIP - Overblending can result in a muddy-looking finish
9) CONCEALER
Wipe away any fallout under the eyes and use a yellow- or orange-based concealer to cover any dark circles by blending the edges into the skin. Use a green-based concealer to hide any blemishes or redness.
10) FOUNDATION
Using your regular foundation cover your face and neck to the desired finish: light, medium or full coverage. Remember to blend in the concealer.
11) HIGHLIGHTING AND CONTOURING
For this you will need a matte cream shade which you will place under the eye brushing onto your cheek bones.  Also put a light amount on your chin, along the bridge of the nose and your forehead. The colour to use for contouring should be a matte tan colour that will be applied just under the cheekbones, temples and along your hairline. Blend any hard lines in with a sponge.
  TIP - When contouring, do the Fish Face and where you see the hallows of your cheeks, apply powder
12) LIPS - COLOUR AND LINER
To complete this look you can use any shade of red, from the brightest cherry to the deepest blood-coloured hue. Once you have chosen the shade, line your lips with a red liner, creating the shape you want.
  TIP - If you have thinner lips, line them just slightly above your natural lip line
13) LIPS - FILLING
Use a lip brush or an angled brush to get a shaped lip line and fill in your entire area, right to the corners of your mouth. This will give a fuller look. You can finish the lip with a gloss in red or clear.
14) LASHES AND LINER - Add a set of full beautiful lashes.  Apply mascara before and after lash application create a full and seamless look.  You could add a thin line of black liner if you choose.
15) FINAL POWDER
To set everything in place for the evening, use a fluffy powder brush with a transluant power and go over the whole face.
Now you are ready to take your Golden Goddess look on the town.  Enjoy! 
Copper Goddess Contest
Send your Copper Goddess pictures to
Contest deadline is January 31 , 2016 when the winner will be announced and featured in this very blog.
Good Luck!!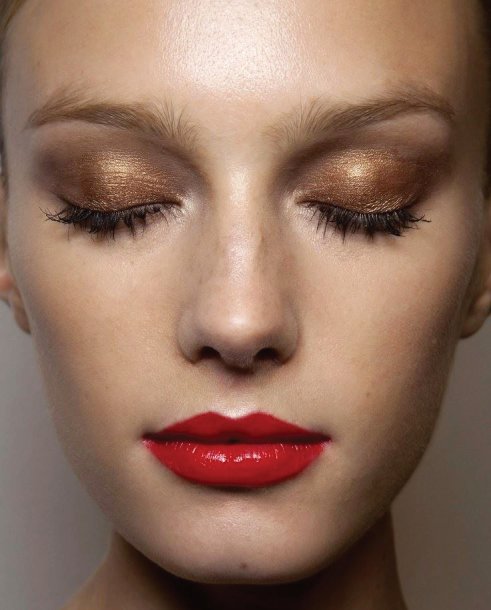 Do what scares you!
Clowns!! This is what scares me!

When I say do what scares you I truly mean it....I knew that if I was scared of my own work then I did what I set out to do! To freak out others!

So here is a brief step by step on how I created this look

1) First thing we needed to do was to make a life cast of my face! So it starts with you sitting there with alginate goo all over your face....here just watch the video to see what me and my classmates went through....this is not our class but this is the same process we did! Enjoy!
Yay Lifecasting! LoL Now that we have finished and my head is now hard  Here is what it looks like....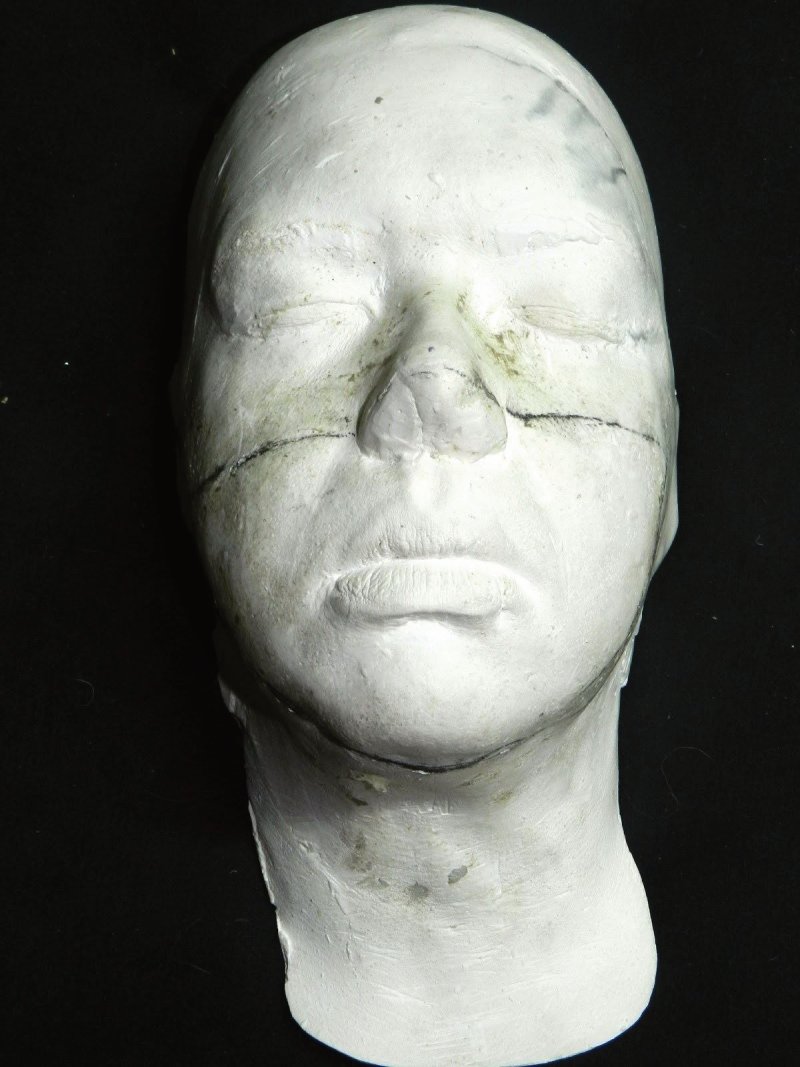 2) Now its time to make a snap of the area you are wanting to make a piece for, as you see on my head pic I have an outline of where I want my snap....You then make clay walls to hold in the Hydro-cal (which is a type of cement) in place....The piece on the right is the snap after the Hydro-cal is dry....I then took more clay over that area and started to sculpt out the mouth for my clown. You pour more Hydro-cal onto the sculpt you have done to make the piece on the left...
3) Once you have your sculpt you can then make gel which I will give you all the steps for that at a later time! You have to make key holes on your snap cause when you pour the gel into the sculpted side you take the side with you face and put them together then you stand on both sides.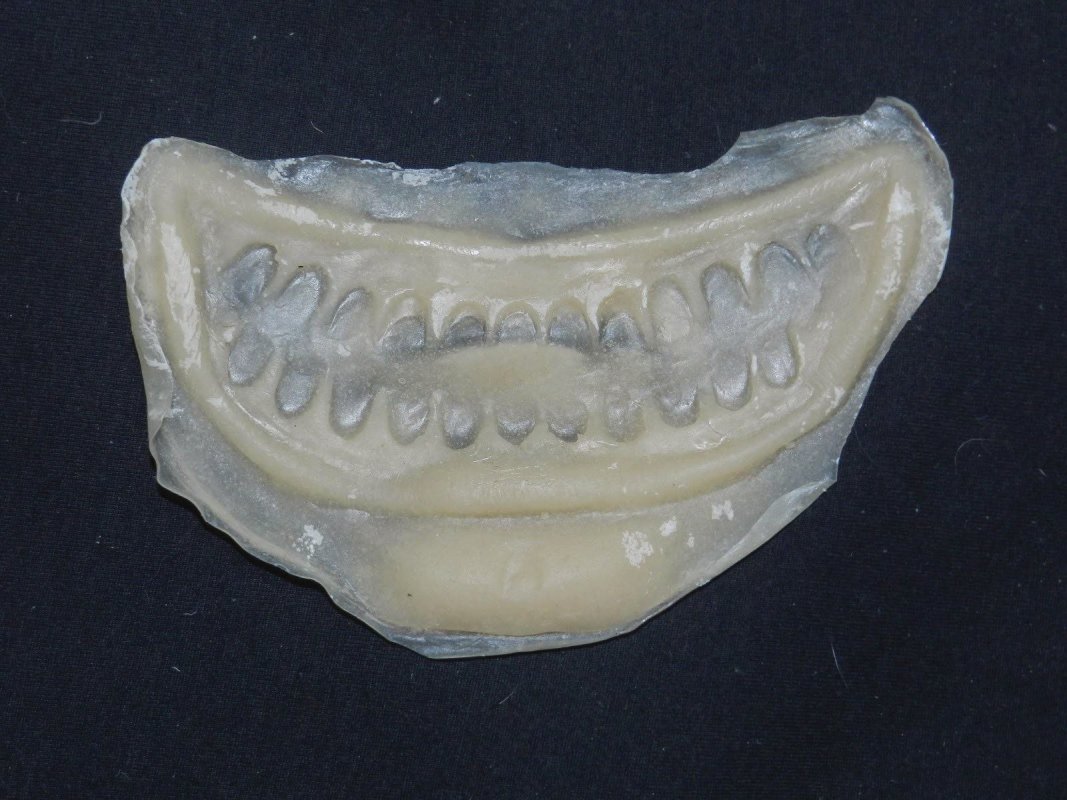 TA DA!!! You have your piece you can apply onto your model....we had to make a ton of these cause sometimes the edges were too thick or too thin..I then added fake nails to the gel to create the teeth! Which I loved and turned out so well. Just to get to this step it took a month!!

The day of the exam Ryan had to sit for a 5 hr application while I put on this piece and painted it. This has to be by far my fave look I did all that year.
This makeup was featured in Makeup Artist Magazine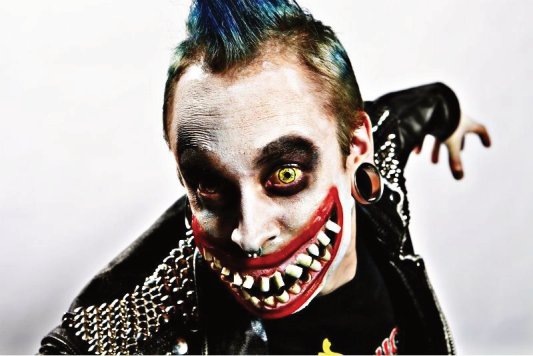 Today's Tip

When working on a model for this long make sure they are comfy, make sure they have snacks and drinks....even though Ryan wasn't able to eat lol poor guy. If that is the case make sure they have eaten before hand. Also always ask them if they are good sometimes having stuff glued all over your face can freak people out....remember if it wasn't for your model you wouldn't have a look!!

XoXo
This is one of the best tricks so far I have learned about make up
I have broken many, many blushes and eyeshadows in my time as a Makeup Artist and this one I smashed off the ground when I was in school and I was pretty upset but my teacher showed me a trick to save it and I will now share it with you!!! :)
How many times does your eyeshadow looks like this....
Have no fear when you break powder makeup (blushes, eyeshadows, pressed powders etc..) follow these steps to save your money and save your make-up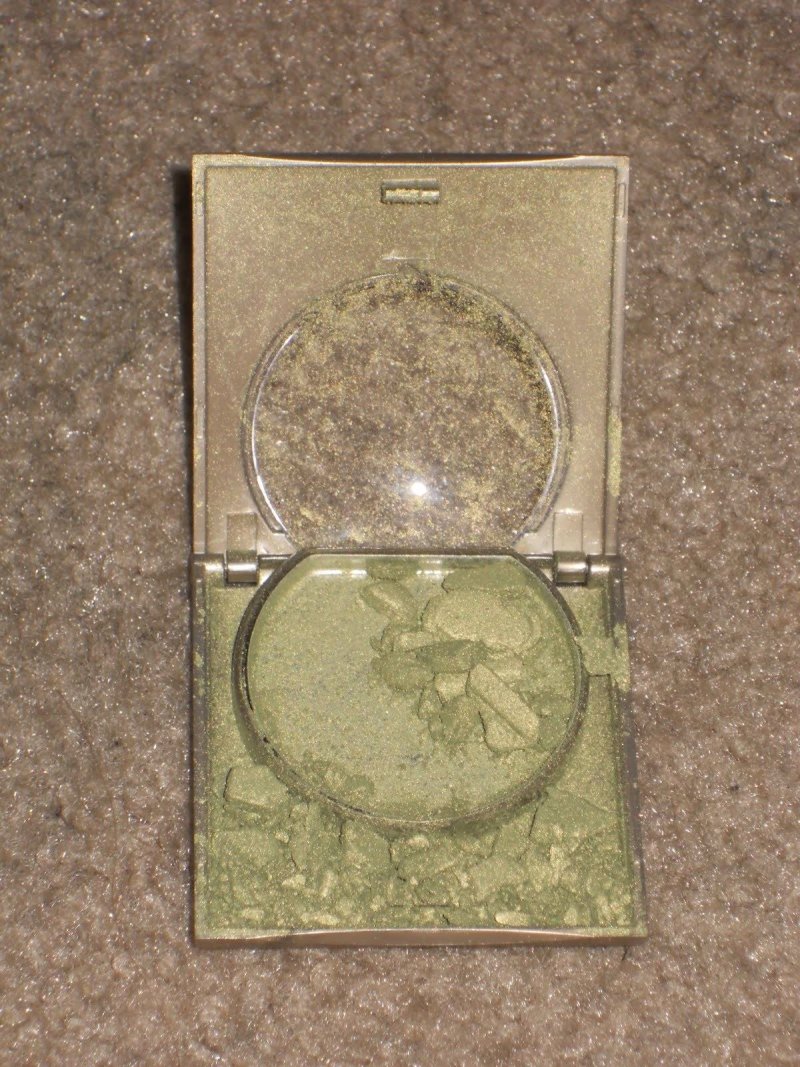 Step 1 - Get a little measuring cup (like the ones that come on cough medicine bottles) and carefully put all the shadow in there and clean the actual make-up holder as well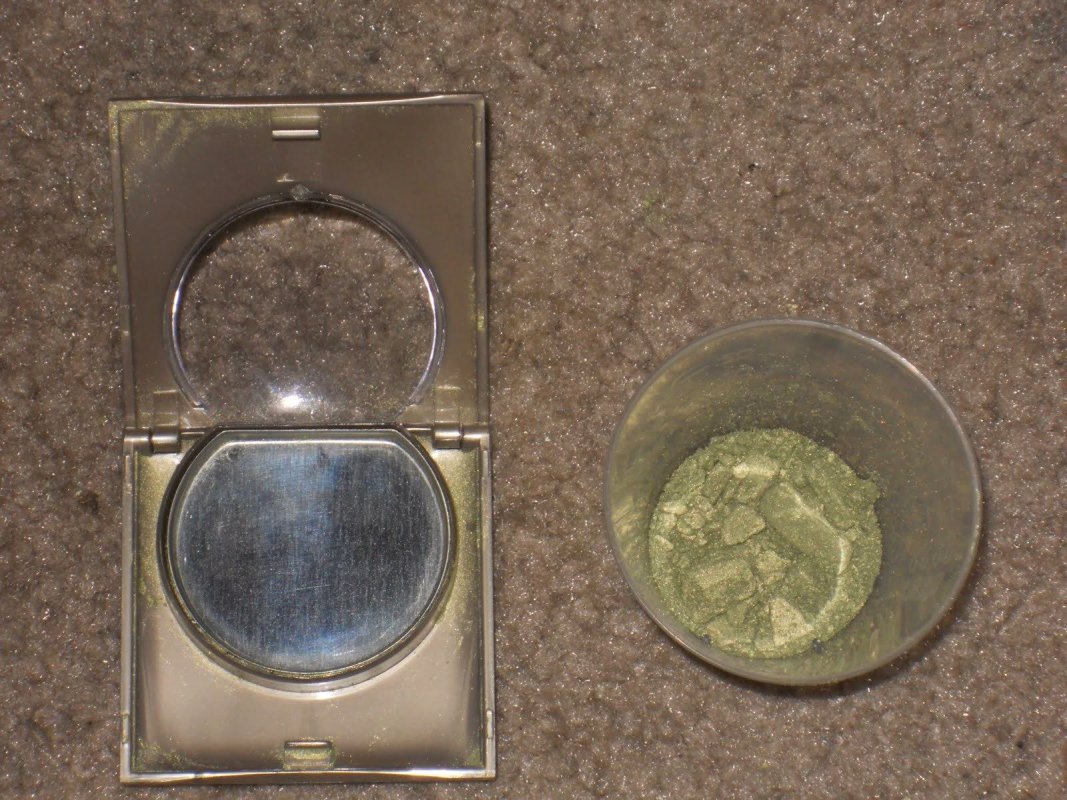 Step 2 - With the end of a brush or pen smash all the chunks into a powder then get 99% alcohol and put a small amount in the cup and mix, don't put too much in just add enough so that it is creamy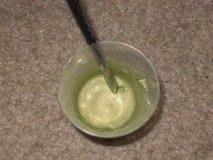 Step 3 - Then carefully place the creamy shadow back into the container it came from and let it dry the alchohol will evaporated and leave you with the shadow you thought you lost.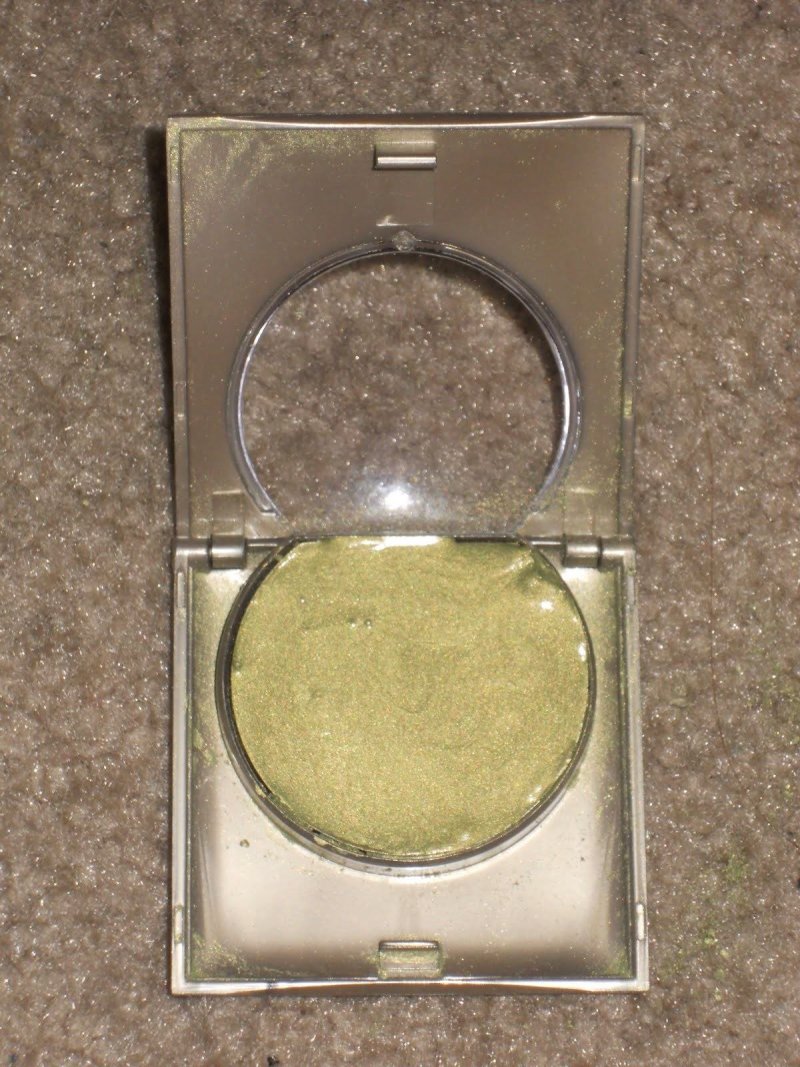 So wipe your tears and put that wallet away! :) 

XoXo
Ganguro Girl Makeup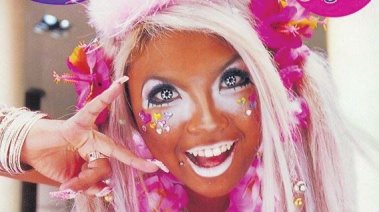 Ganguro (ガングロ)is an alternative fashion trend among young Japanese women that started the mid-1990s, distinguished by a dark tan and contrasting make-up liberally applied by fashionistas





This was my fave look that we did in the fashion module which I just completed last week. Its kinda insane but a lot of fun to recreate! I did a less intense version but it still came out just as good!

1st get yourself some little rhinestones or stickers, you don't need to go out and get expensive ones the dollar store is a great place to get these. Also, you will need to get some lashes. 1 set for each eye or 4 lashes in total.

Now if you want to you can put contacts in to really add to this look!!

Start by using a primer, smashbox photo finish or MAC Prep + Prime are two of my faves but use what you can or if you dont have a primer use a moisturizer.




Your foundation is very dark in this look....I mean DARK.....you want to look like you have a super tan. Add bronzer on the forehead, temples and jaw line. I used colours like TV Brown and Almond to really get an orange tone to the face. Take the foundation and bronzer down the neck so it wont look like you are wearing a mask. Even though you kinda are!

Fill in your brows with a brown powder. Go along your natural brow line and shape. Use a brown gel liner to give a crisp line on the bottom of brow then set with powder. This helps to make the brow look clean and stand out.

Now powder the face with a translucent powder using a powder puff or brush

Using concealer mixed with white grease paint make circles around the eyes, now I blended mine more then the pic you see above but do as you feel works for you. When you use grease paint on eyelids it will crease so make sure to use a white powder to set it. You going to cover it anyways but you want a smooth surface to work on.




Add black cake liner to lids of eye. I find the liner to give you a nice line and shape. Careful though as once it is dry it is hard to get off without messing up what you have already done, but if you do Q-Tip with water can get it fixed. Bring the liner a bit past the crease of the eye and past the outer corner.

Use the same liner for the line under the eye, you want to have the line under the bottom crease so you see a space. Do not put on water line. Bring it to the outer corner of the top liner but do not connect it.

Add the lashes to the new bottom lash line and on the top as you normally would if you want to double stack the top lashes go right ahead it gives a really wicked effect!!

You can give your nose some shape by contouring it is the bronzer or darker shadow. Then highlight your nose in a white shadow, place it along the bridge of the nose.

Lips can be white, baby blue or light pink, use crease paints or any lipstick that fit these colours.




Add a shimmer highlight to the cheekbones

Then apply any stickers or jewels you got anywhere around the eyes add a many as you like!

TA DAAAA! U are now a Ganguro girl!!







0

/