Royals Management Photoshoot
Calgary, AB
_________________________________________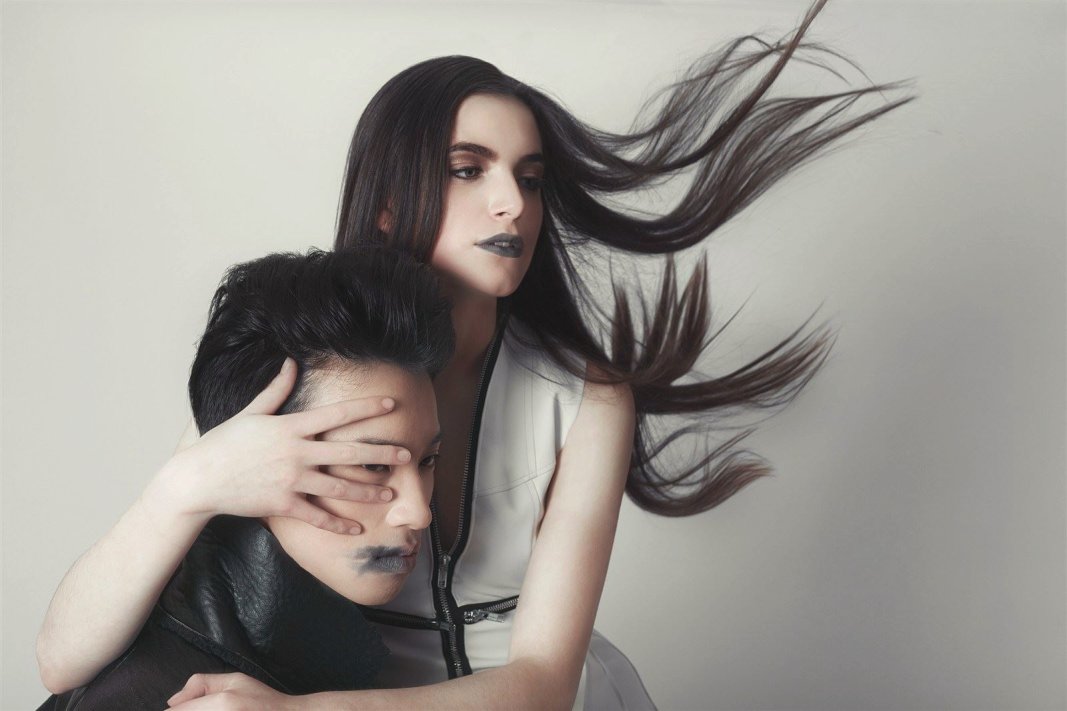 When I get asked by fellow makeup artist Molly Alanna to help with a project, I rarely turn it down and the Royals Management photoshoot was no exception.
Hair, makeup, models, agency, videographer you name it, we were all involved and I'm glad I had the chance to work with such an amazing group of talent.  Royals may be a new agency, but it has already drawn some big names in the industry for in-house workshops including 
America's Next Top Model
(Cycle 21)
Matthew Stephen Smith
back in March.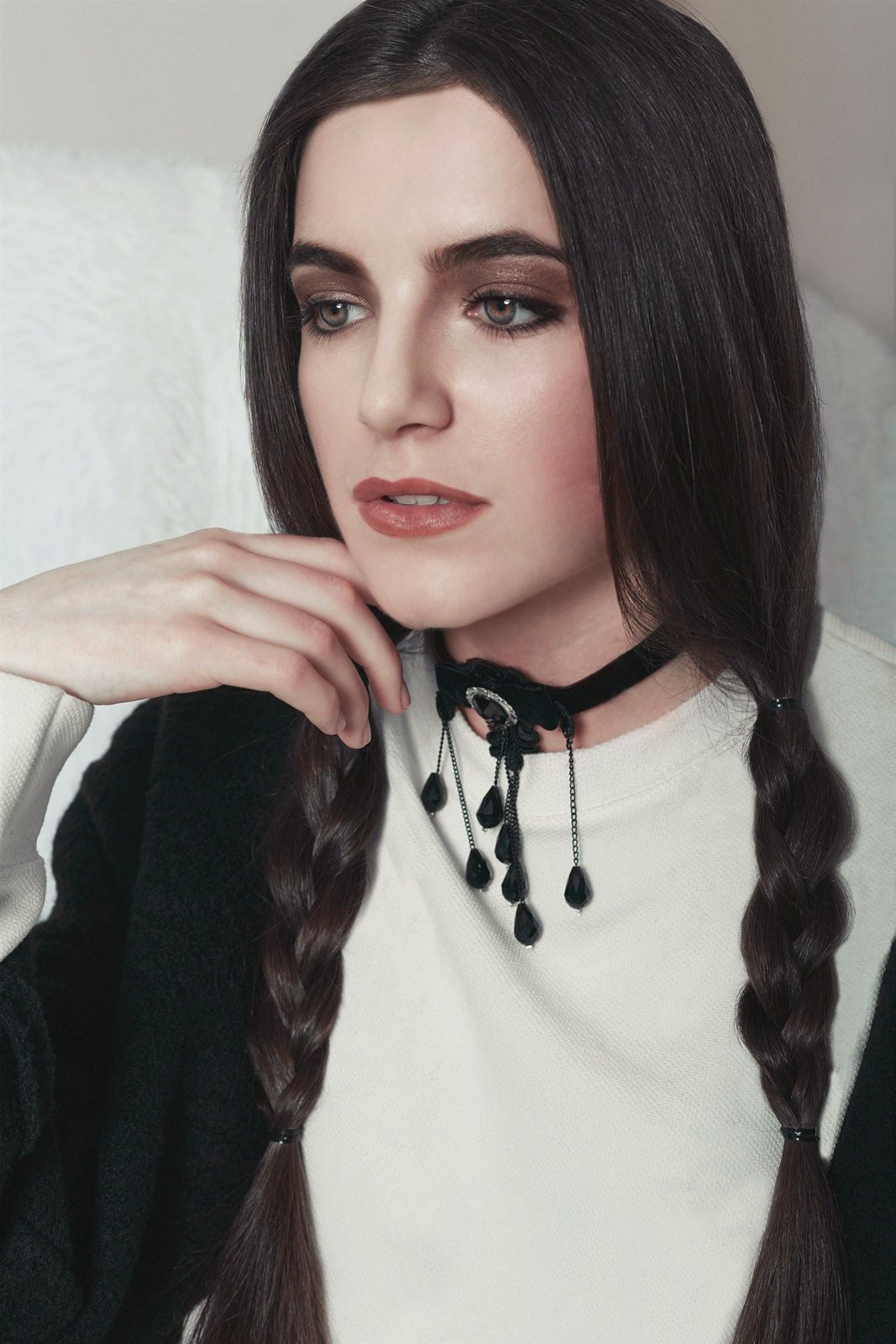 Mister, a lipstick line by Molly Alanna, was featured during the shoot.  I love working with her colourful lipsticks.  They are smooth, vibrant and long lasting.
I had the pleasure of doing makeup for Shahn Yaceyko, a beautiful 14-year-old model with a bright future.  Her stunning features and sweet personality will take her a long way.
For the shoot her look included simple flawless skin with bold brows and lip. I wanted to give her features a hauntingly beautiful touch, so I made her eyes a bit darker, but still kept the softness of her face.
I couldn't have asked for the photos to turn our any better then they did.  Thank-you to our wonderful photographer, Katherine Kingston. 
It's Wednesday Addams meets high fashion.  Perfection!
______________________________________________
Molly helped with the completed look for Corey Li's makeup (top photo) with a porcelain-like finish to the skin.
Corey even has a taste of Mister lipstick with Molly's awesome grey shade called Storm Trooper.  Somehow a man wearing lipstick never looked so good. This high fashion New York style shoot was the perfect combination of simple beauty and hard work by a team of many.
The silliness on this shoot kept the environment fresh and stress free.
There is nothing better then a shoot with a group of people who have
the same passion for fashion.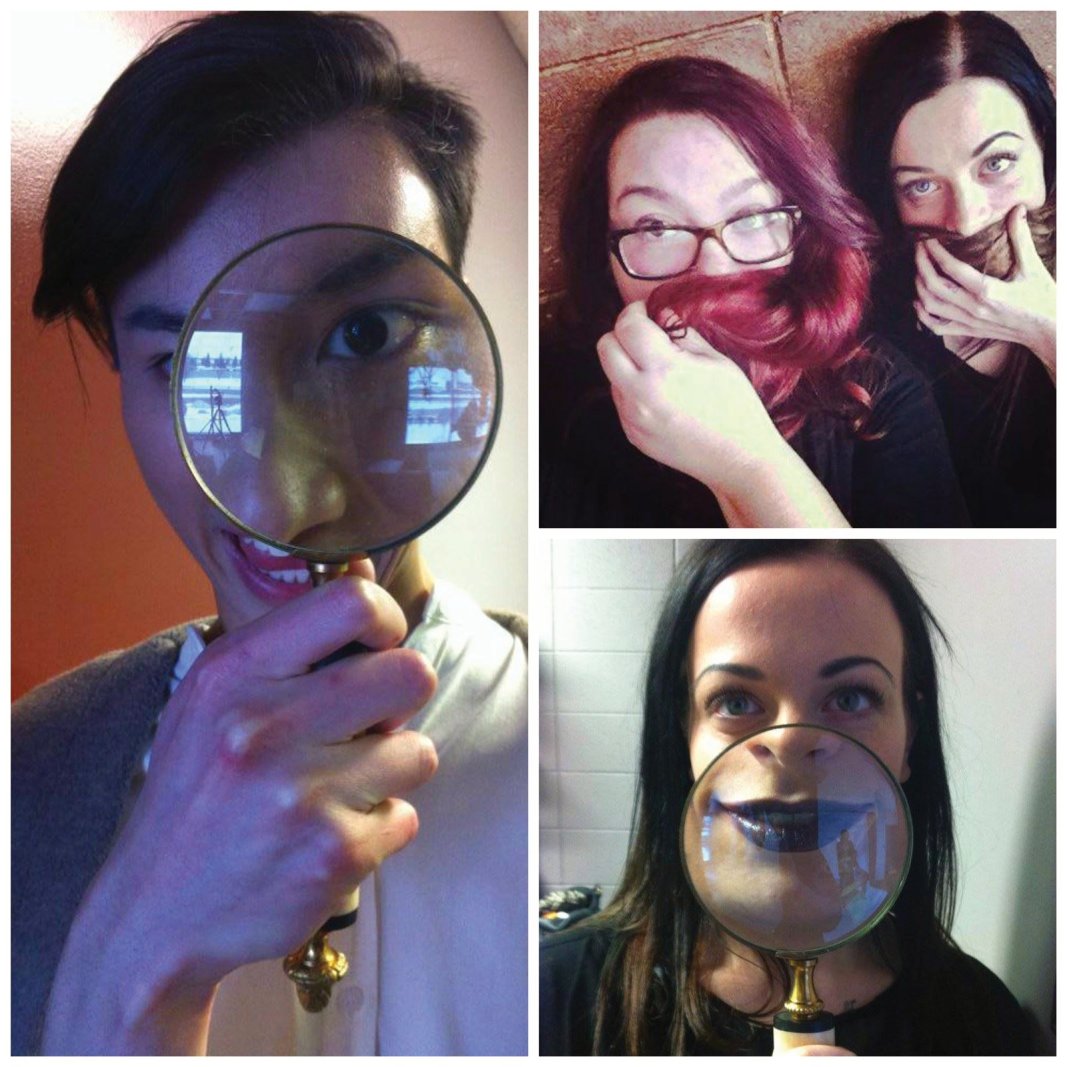 Mark Abiner always knows how to keep the energy high and the laughs coming.  When you put that with Ferd's 90s music collection and the crazy ways of Molly and myself, it made my job, well, not a job at all.
I cannot wait to shoot again with this innovative agency. Thanks for the memories and the reminder of why I love this industry.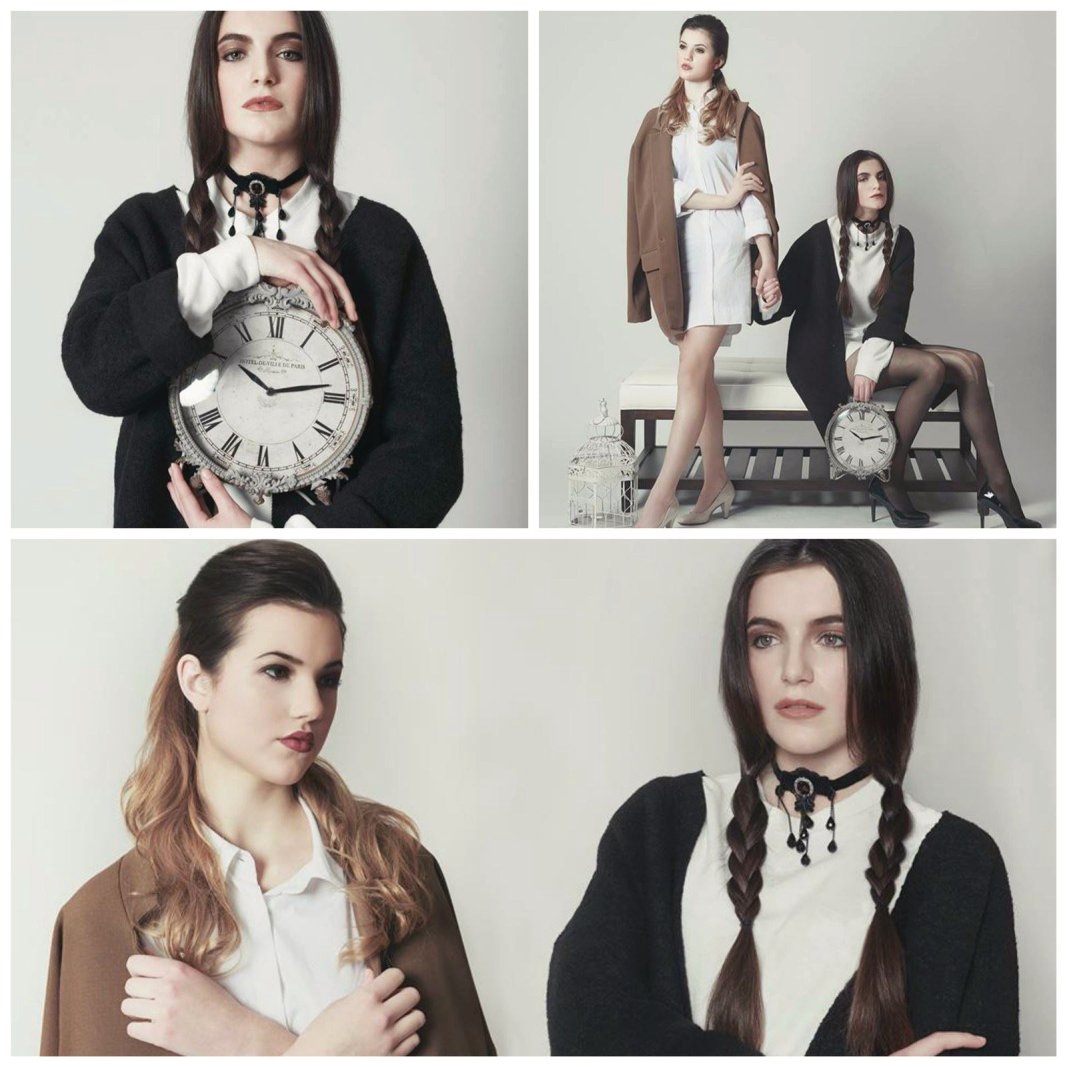 "Royals Management, a Boutique Modelling Agency Based in Calgary, Alberta Representing the Next Generation of Royals."
www.royalsmanagement.com
Credits: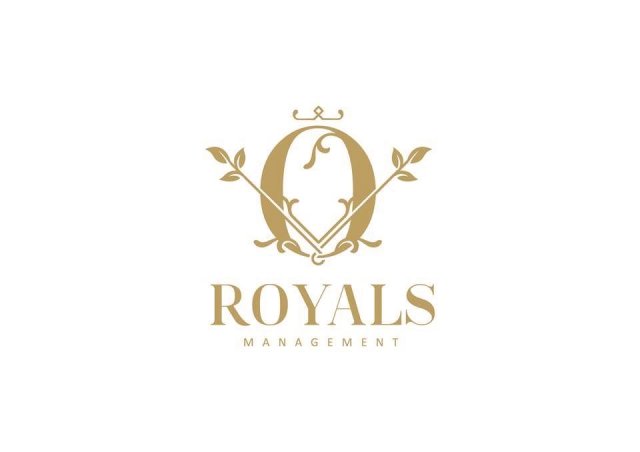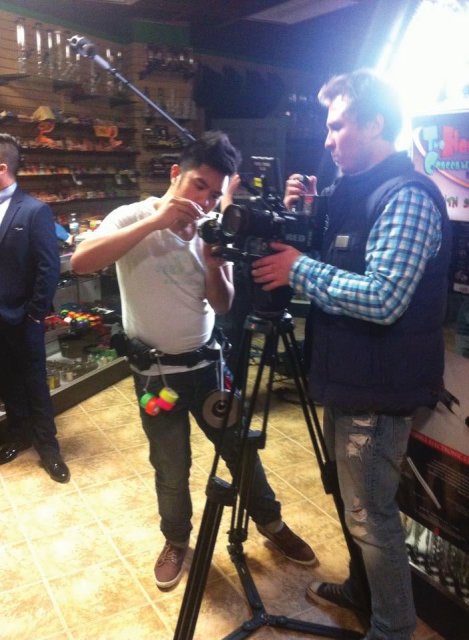 On Set For:
 High Hopes
Written & Directed by:
Krystyn Decker
Alberta-born Krystyn Decker may be from Beaumont, a town on the southeast edge of Edmonton, but she wasn't going to stay in the small town long. She packed up her bags and headed to film school in the big city; New York City that is.  Her thesis project, a short film called High Hopes which she wrote and directed, is set to screen at the New York Film Academy on Friday, January 30th, 2015.
I was lucky enough to be on set and have the chance to work with a fantastic crew while doing makeup for this hilarious film.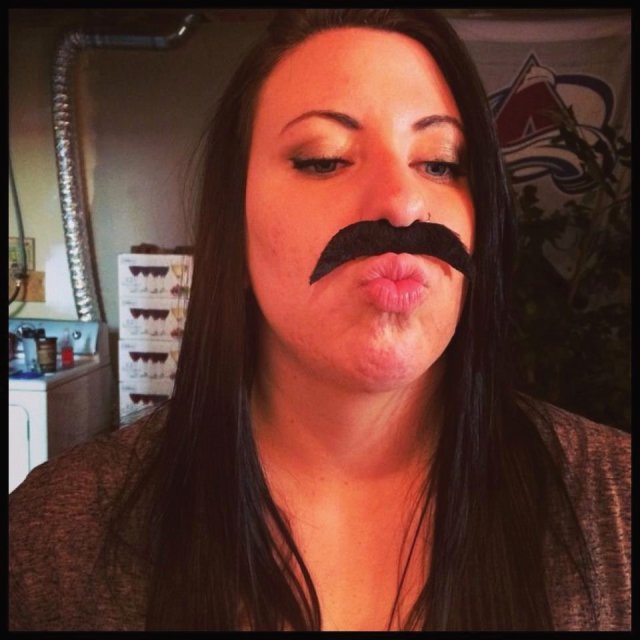 "The inspiration kind of came from the fact that one of my favorite movies is Pineapple Express. I love Seth Rogen and it just seems like something he'd approve of. I think stoner comedies are one of the funniest types. I was going to do a drama and I had a story close to my heart that I wanted to do as my thesis, but every single person in my class made a drama/love film. I decided it was almost screaming at me to stand out, so I made a stoner comedy. Completely different from everyone else."
Krystyn Decker, Writer and Director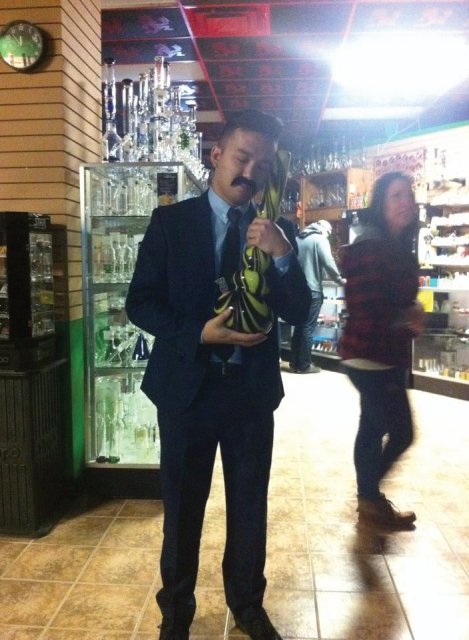 While filming on location at Chad's Smoke Shop in Sherwood Park, Alberta, I had the opportunity to work with some amazing people, both familiar faces and new.  The thing about being on set, for me anyway, is that you are with these people sometimes for more then 14 hours a day for a couple of weeks and you build a bond with them.  You are all there because of a shared passion for making movies.  You grow close to the people on set and they are what I like to call my 'set family'.   
"I had a great experience. It was my first short film, so I came in thinking a million things. The biggest thing that I was constantly thinking of was what it would be like to be on set. Right away, on the first day, I found out. Everyone was so nice and it wasn't as scary as I thought it would be."
 Seigfred Perolino, Actor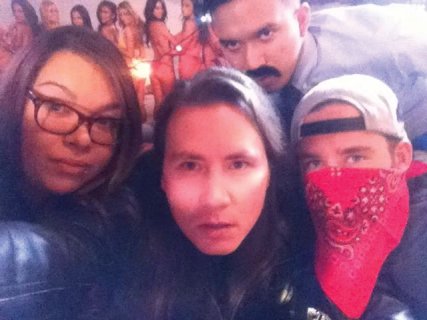 Film Quote:
"So, unless you're wearing a sexy tight dress
with a nice pair of (makes gesture towards boobs),
I ain't sellin' it to you." - Billy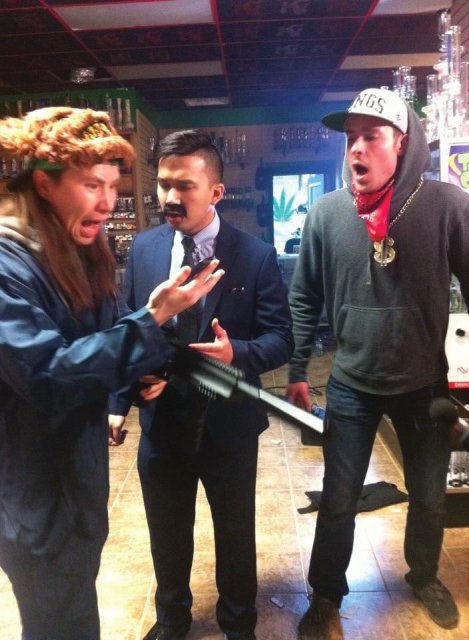 This experience will hold a special place in my heart as it was the first film I was able to do a male-to-female drag makeup.  I was pretty nervous actually.  It's a look that can be hard to achieve. I got a cute pink wig, long lashes, some lip gloss and went to work on Michael Welsh to create Miss Sasha.
It's all about how you contour the face by shaping it into a more feminine look. It was difficult considering my subject was so manly looking, but I was successful.  None of the crew were allowed to see until I was finished and I knew I did a good job by their reaction.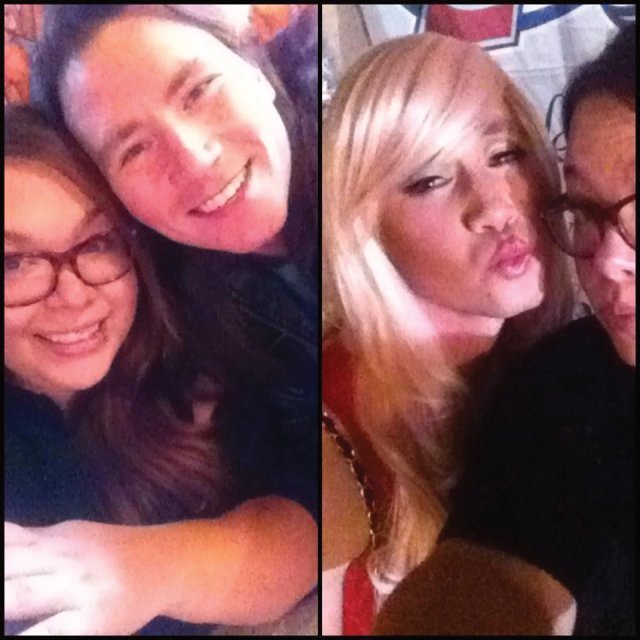 "That was my first time being 1st AD, so I was nervous about working with people from outside of our school, but everyone was so cooperative, patient and put more than one hundred per cent effort into the project. There was one day we needed to shoot night to morning, go back to rest and come back to the same location just a few hours later, but nobody complained about it. I learned a lot as 1st AD and I realized one more time that filmmaking is awesome". 
Koei Taga, 1st Assistant Director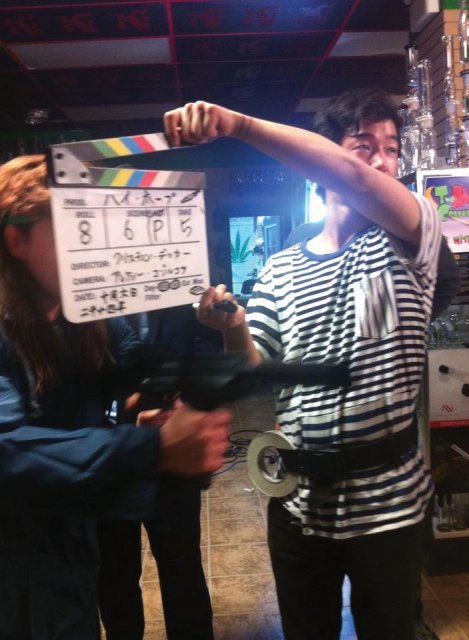 Film Quote:
"Just in case your dainty little
hands drops the bong again!" - Dale
One of my favorite moments on set was when I needed to create a paintball splatter on Billy's (played by Peter Dickhout) crotch area. So being the makeup and effects artist I am, I can up with a solution that was sure to work.
I decided to suck up old green paint from a one gallon can through a straw and then blow has hard as I could through that straw so the paint would splatter over Billy's crotch.  It would make an awesome paintball print.  At least in my mind it did. 
In reality, it wasn't such a good idea after all.   Not only was it terrifying to suck paint up a straw in the dark not knowing if it would shoot into my mouth or not, but when I went to blow it out to get the perfect paintball print it just made a horrible odd fart-like noise and trickled out the end.
Complete fail.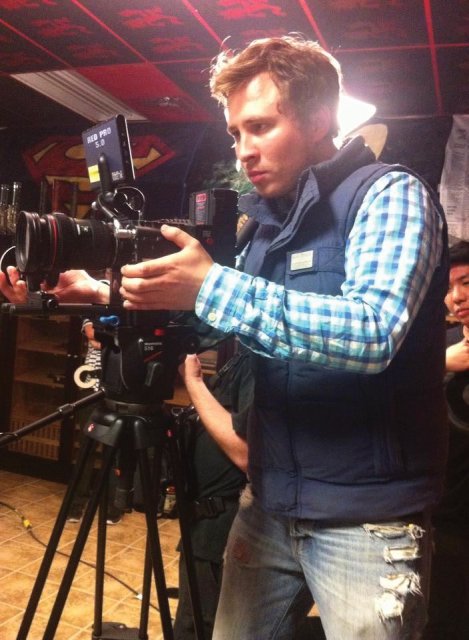 "In the beginning I was a little nervous because it was my first time working on a movie with a new crew and in a different country. We had an enormous amount of fun and I feel like I've learned a lot on set. The schedule was intense, but you know it's just part of the game. I'm from Russia, so when I came to Canada (it was my first time by the way) it felt like home, maybe because of the weather, and you guys have shit load of trucks in Edmonton (I love trucks).  I'm pretty sure that I'll never forget this shoot, not only because it was cool, but also because me and a drunk Koei (1st AD) missed our flight back to NYC. We had to fly from Edmonton to San Francisco and then to New York.  I hate airplanes. I have this flying phobia."
Alexey Kosorukov, Director of Photography
Doing a stoner comedy you can imagine there were more than a few laughs had both on screen and off.  With any luck, I'll join up with these folks again.  Maybe for High Hopes 2.  What do you think Krystyn?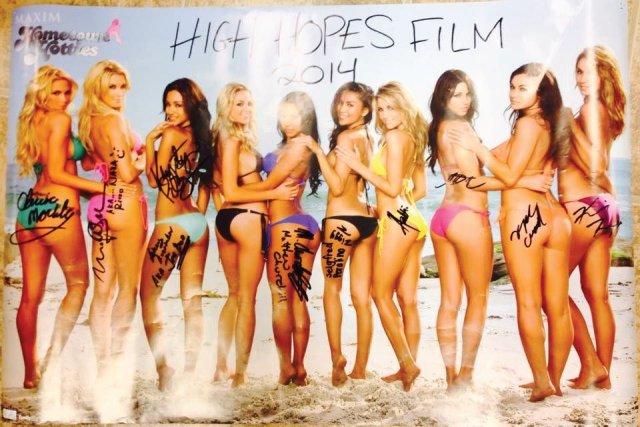 High Hopes Premier

New York Film Academy
Jan 30th, 2015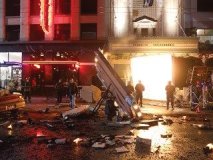 Alright so when I was living in Vancouver and still in Makeup School I got a text from a friend to come downtown to check out the set for a scene in the T.V. show The Fringe season 3. It was being filmed on Granville street in front of the Orpheum Theater. When I arrived there was quite the crowd (as to be expected) but I managed to get a pretty good spot right in the front leaning on a pole. They were just starting to prep the set with debris and other things, busted up cars and what not. Keep in mind this was at 8:00pm when I got there, so standing around watching the lighting and sound guys, watching people beat up cars with sledge hammers, breaking windows, people running back and forth, watching my friend with the effects and fire do his job. After awhile he came over to chit chat then took me over to where he had all the effects set up, he explained to me somethings they were doing, the ash machine, the flame bars, all very cool and interesting things going on. 

We then headed into the theater to check out what was going on, lots of people lots of stuff going on around. He took me to meet the head make-up artist, though it was very brief and I didn't even catch his name ...sigh.... anyways so we walked around grabbed a tea cause it was soooo cold outside my fingers were frozen(You can tell I was conditioned to Vancouver weather). I then went back to my pole as an onlooker for abit. Extras running about, people calling "Quite on set! No flash photography!" Ash falling from the sky and frozen fingers. My friend's supervisor then popped over and said with a laugh 'Your still here?" as it was 1:00 in the morning now. We talked for sometime and he told me to come with him to stand by his flame bar (which is a tool to make it look like the car was on fire without the car being on fire) to warm up my hands, I then hear "There's a girl in the shot.....that girl by the fire truck" I look around and realize it's me haha so I ran across the set to go to a place I won't be seen. So much fun loved every min of it didn't get home till 2:30am.

Ok so you're wondering why this is in a makeup blog? Well see I want to be in T.V. and Film someday, well as of right now I do life has so many options for me and new things always pop up, but when I got the chance to be on a set to see how things work and to see what goes on I jumped on it. You never know the connections you might get and the opportunities that might come from just being on set as an onlooker. So sometimes you might get the chance to do something that has nothing to do with make-up but it might be a foot in the door for something that might help you get where you want too. I made two great connections that night. So don't be afraid to do all kinds of things. Chances are if you want to be in fashion or a MAC senior artist or whatever it is you dream to be you will have to do things that might not always do with applying make-up. None of us wake up one day and has it all. Don't wear blinders!! Open yourself to all opportunities! You just never know.










NETWORK NETWORK NETWORK!!!!! Today we have the world at out finger tips USE IT! We have so many sources to get your work out there, people will want to see what you have done even if you only have a few pics don't worry about it networking will help you build your portfolio!




Here are some sites I use and love




XoXo

0

/