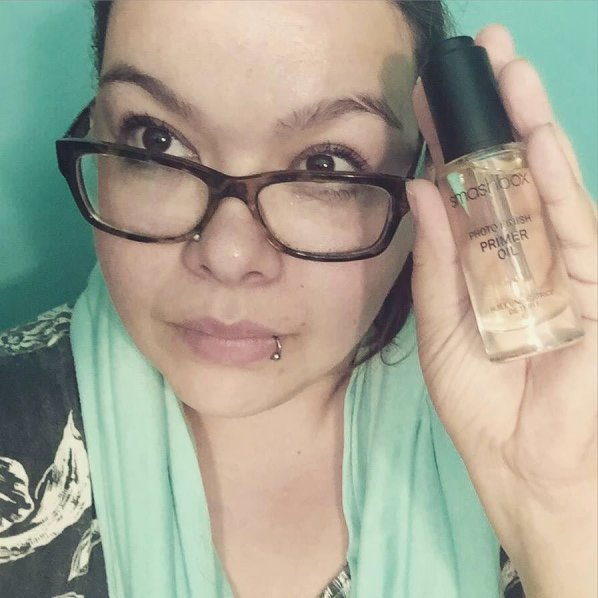 Product Showcase
Finish Primer Oil - $49.00

This product showcase comes direct from the Sephora website.  It and others can be found at Sephora.ca.

________________________________________________________

What it is:
"A primer with the luxury of a face oil, infused with a blend of 15 essential and lipid-rich plant oils to moisturize the face for seamless foundation application and a dewy, youthful finish."

What it does:
"This revolutionary primer preps your skin for makeup in two different ways: it sits on top of the complexion to smooth its texture, while it absorbs directly into the skin to hydrate and boost moisturization. It reduces the appearance of dry, fine lines and leaves you with a glowing look. Featuring a specially formulated, lightweight blend of jojoba, arabica, and argan oils, it's also infused with soothing chamomile and lavender oils to calm the senses. Each is hand-picked for its known skin benefits."
Suggested Usage:
"Using fingertips, massage two drops onto clean skin.
Use morning and night.
Allow primer to absorb into skin before applying makeup.
Apply a few drops to split-ends, cuticles, elbows and clavicle for a dewy, youthful sheen."
  OMD4 Says:
I truly think this is one of the best primers out there.  There are a number of benefits and it won't leave you feeling greasy.  My face can get very oily which is actually due to dehydrated skin.  I've used this primer myself and after my makeup lasts for a long time plus gives me a fresh finish.  Great makeup always starts with a great base and this is one step you can take to get that flawless finish.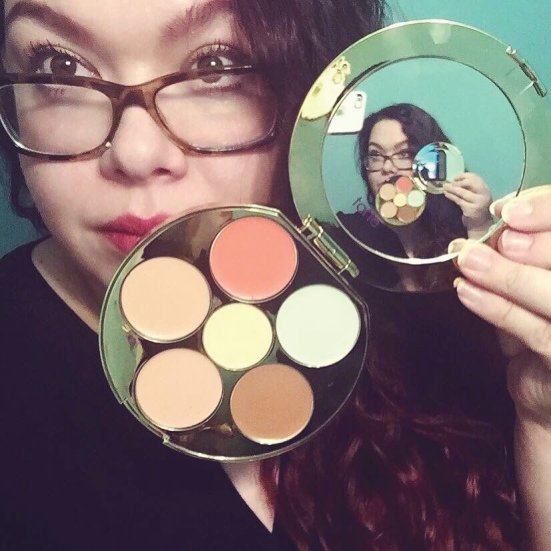 Product Showcase
Tarte Cosmetics
Rainforest of the Sea™ Wipeout Colour
Correcting Palette - $54.00
____________________________________________________
This product showcase comes direct from the Sephora website.  It and others can be found at
Sephora.com
.
What it is:
"An all-in-one palette to correct discolorations, contour, and brighten up skin."

What it does:
"Balance, correct, and perfect your complexion as you wipe out skin discolorations with these powerful cream complexion correctors. This easy-to-use palette features numbered shades and includes a coordinating visual guide to make the professional technique of colour-correction accessible to everyone. It features six colour-correcting shades: Orange counteracts darkness; Green neutralizes redness; Warmth sculpts, contours, and defines; Peach 1 camouflages light to medium skintones; Peach 2 camouflages medium to deep skintones; and Yellow highlights and brightens. These universal shades work across skintones to offset the appearance of dark circles, redness, and acne, while contouring and highlighting, with a creamy texture that helps minimize the look of imperfections, including pores and fine lines." 

What it is formulated WITHOUT:
     Parabens
     Phthalates
OMD4 Says:
I love this must-have palette. I have used this on clients at work and on myself.  It's easy to use and looks great on all skintones.  Just a note: if you are a deeper tone, you may want to stay away from the green to avoid ashiness. The super creamy texture means you don't have to use much to correct any discolouration and it blends to a flawless finish. The contour and highlight is very subtle and creates the perfect gentle sculpt of your face and add a touch of brightness we all love.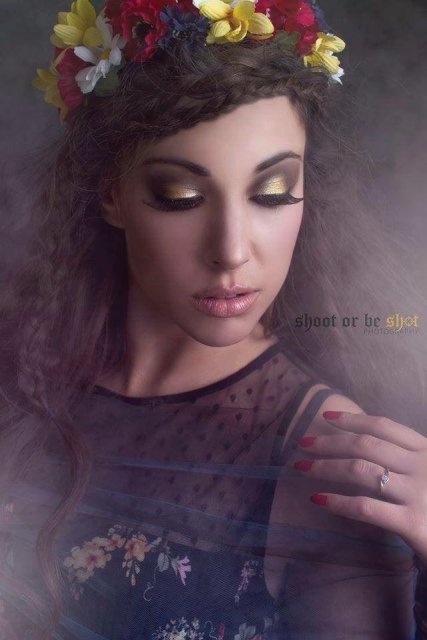 Time for Your Close Up -
High-def Makeup
High definition or not high definition?  Some say there is no such thing as high-def makeup, while others say it's the best makeup out there.  I wanted to find out who carried HD Makeup and what is was all about.
What is HD makeup?
High-def cameras expose any crease, wrinkle or blemish; however, thick, unnatural pancake makeup is also obvious through an HD lens.
"To avoid the cakey texture of standard TV makeup, high-definition brands are more sheer, while still hiding uneven skin texture and other un-telegenic flaws", said makeup artist Joanna Schlipp.  She has used HD-friendly makeup for the Oscars, Grammys and Emmys, "You can see the skin through the makeup, but the makeup creates a softer focus," she said.
In other words, these cosmetics simultaneously camouflage imperfections, cover blemishes and still manage to appear invisible. The pigments and formulas are designed to blend seamlessly with the skin.
What's in HD makeup?
"The main difference is light-scattering ingredients," makeup artist Tina Turnbow said. "The reflective particles are what make the foundation really flattering." 
Diffusing light creates an illusion of an even finish so you can't detect the flaws underneath -- like airbrushing for your skin. Cosmetics with an HD label will likely contain one of the following: mica, silicone, crystals, or quartz. These particles sit on top of the skin and help to scatter light in subtle ways. 
The powders are often milled to a fine consistency to help avoid detection by the cameras. Mineral pigments in a micronized texture are often present as well because they don't settle into pores. Some formulas may contain mattifying agents to prevent shine in oilier complexions and avoid glare. So foundations are usually oil-free. 
HD makeup is often made to moisturize because makeup can settle into cracks and creases of dry skin. The hydration also plumps up dry skin to make wrinkles and lines less noticeable. 

Sephora, Cargo, Christen Dior and Smashbox all carry HD Makeup, I went to a few others but they either told me that they didn't know what I was talking about and looked at me as if I just asked if I could get them to roll on the floor and flap like a fish, Some of the counters I went to today told me there is no such thing as High Definition Make-Up that is it a gimmick or just a sale pitch.....I do not agree with that at all. I was totally sold at Sephora!! Make-up forever has some AMAZING high def products, I was able to try the foundation and finishing powder....and let me tell you I have never looked so good in hard daylight as I did that day.
Here are a few products from Makeup Forever and Cargo that I really really loved using
Makeup Forever HD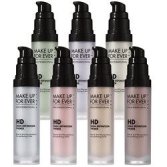 HD Microperfecting Primer - $32 
What it is:
A lightweight, oil-free complexion corrector that enhances the skin's texture and primes the skin for makeup application.

What it does:
HD Microperfecting Primer deeply nourishes, moisturizes, and softens the skin, creating a glowing effect. Creates a protective layer on the skin allowing foundation to glide on easily and last longer.

What else you need to know:
The Sephora-exclusive primer comes in six color-correcting shades and one transparent shade. 
What it is:
An oil-free medium-to-full-coverage liquid foundation that covers skin imperfections flawlessly while remaining invisible on-screen and in real life.

What it does:
This foundation creates a soft-focus effect, which is designed to meet the coverage concerns of those in the spotlight. It leaves your complexion with such a flawless finish, it can withstand bright or harsh lighting.

What else you need to know:
This Sephora-exclusive foundation comes in 25 shades to suit all skintones.
What it is:
A universal translucent finishing powder to be applied over foundation or worn alone.

What it does:
Sets the foundation and slightly mattifies skin without changing its natural contours. This 100% mineral silica powder softens the appearance of imperfections. Completely evens out the complexion for a glowing, radiant look. One universal shade for all skin tones.

What else you need to know:
It's completely translucent and goes on any skintone. Its talc-free formula does not dry the skin and is formulated with 100% silica. Dermatologically tested.
Cargo Blue Ray HD Makeup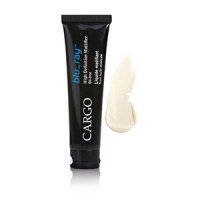 CARGO HD PICTURE PERFECT MATTIFIER - $28
Created for high definition filming to provide flawless results while looking natural, this oil-free mattifier is pore refining, line minimizing and conditioning. 
Applied under foundation as a primer it refines the appearance of the pores and helps to control the look of oil and shine during the day while minimizing the need for foundation touch-ups.
Features and Benefits
Vitamin E - A powerful anti-oxidant that helps the skins ability to fight off damaging free radicals found in the environment.
OMD4 Pick for best HD Makeup is Makeup Forever 
But don't take my word for it try these brands for yourself and you be the judge.  
XoXo
Resources:
WebMD
Makeup Forever 
Cargo Cosmetics 
Overload Their Desire for Makeup this Christmas 
Christmas 2015
_________________________________________________
Christmas morning is only four sleeps away.  Are you still looking for that little something extra to put under the tree or bring to the dreaded work party?  I am here to help and to celebrate a new job at Sephora, everything on my list can found at your local store or online at
http://www.sephora.com
.
I'm super excited about this one so here are a few of my favorite things (or so the song goes).
Cheap & Cheerful: Gifts Under $20
Are you looking for that perfect secret Santa gift for the office party? Are you a student on a budget? Or are you just wanting to get that perfect little gift while still being able to pay the rent?
Take a look at these gift ideas that will be sure to make that special someone, well ... special.
Formula X Studded X: Mini Lip + Nail Polish Duo - $18.00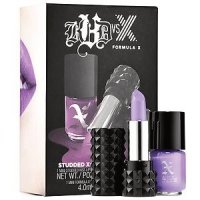 What it is:
"This lip and nail duo features a mini Kat Von D Studded Kiss Lipstick with its exact Formula X Nail shade match."

What it does:
"Saturate lips in this lipstick's Color Cushion Technology™, which delivers bold, one-swipe payoff that stays put from dawn to dusk without sacrificing comfort. Then, coat nails with Formula X's three-free, patented No Compromise formula—infused with ShineXcel™ for enhanced color and overall brilliance. "

What it is formulated WITHOUT:
    Parabens
    Sulfates
    Phthalates

What else you need to know:
"Studded Kiss is formulated with a powerful antioxidant complex and vitamins A, C, and E to keep lips supple from dawn to dusk.  This product is a three-free formulation and is cruelty-free."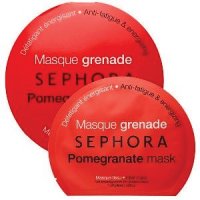 SEPHORA COLLECTION Face Mask - $8.00/each
What it is:
"A line of natural fiber sheet masks, each with a skin refreshing benefit."

What it does:
"Each of these masks is infused with a different active ingredient for relaxing the skin and achieving a brighter, more revitalized complexion."

There is the Lingzhi Mask which smooths and plumps to give the appearance of younger-looking skin. If you want a refreshing way to reduce the sign of stress, try the Lotus Mask.  The Honey Mask is perfect for those with dry or sensitive skin and there are plenty more masks that tone, energize, purify, moisturize and much more.


.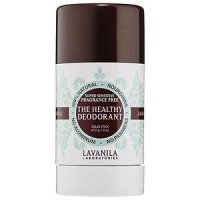 LAVANILA The Healthy Deodorant - Super Sensitive Fragrance Free - $17.00
What it is:
"An award-winning, aluminum-free deodorant that is 100% natural, safe and effective."

What it is formulated to do:
"This all-natural, fragrance-free deodorant provides superior, long-lasting odor protection for even the most sensitive skin.  Healing moringa oil blends with powerful antioxidants and beta glucan technology for extra gentle defense and nourishment."

What it is formulated WITHOUT:
     Parabens
Just Got Paid and Money is in My Pocket: $20 to $50
Did you just cash your pay cheque and feel like spending a little more on your friends or your family this year?  These ideas are perfect for your sister, girlfriend, aunt or cousin and are guaranteed to put a smile on the faces of those you love this Christmas.  
Caudalie Vine Body Luxury Set - $34.00
What it is:
"A three-piece collection of indulgent body products enriched with Caudalie's iconic ingredient: grapes."

What it is formulated to do:
"Caudalie's Vine Body Butter is a rich, hydrating body treatment formulated with repairing organic fair trade shea butter. It leaves skin soft, nourished, and repaired with a delicately perfumed, rich, buttery texture that is instantly absorbed. Moisturizing Lip Conditioner provides soft lips and lasting comfort with repairing apricot oil, and moisturizing Hand and Nail Cream provides silky hands and lasting luxury with organic shea butter."

What it is formulated WITHOUT:   
     Parabens
     Sulfates
     Phthalates

What else you need to know:
"These products do not contain animal ingredients and are not tested on animals."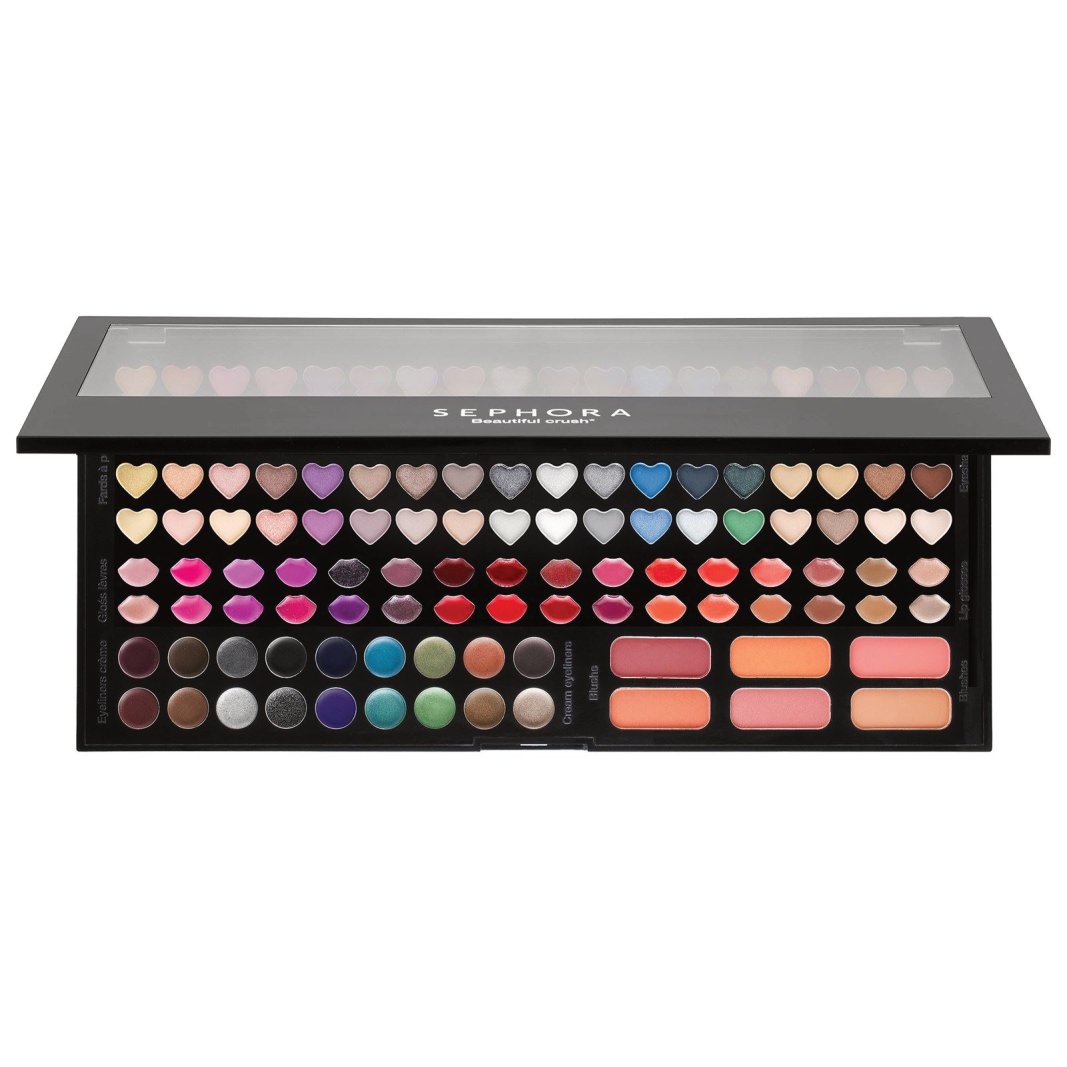 SEPHORA COLLECTION Beautiful Crush Blockbuster Palette - $44.00
What it is:
"A must-have blockbuster makeup palette with 128 eye, lip, and cheek colors in fun shapes."

What it does:
"Makeup in 128 colors—72 eye shadows, 18 cream eyeliners, 32 lip glosses, and six blushes—allows for an almost infinite number of looks. The palette is organized vertically by color family and features a built-in mirror for super easy and foolproof makeup application every time."
ALTERNA Haircare Caviar Transformation Kit - $37.00

What it does:
"Experience the transformative effects of Caviar Anti-Aging and return hair to its youthful, pristine condition with this "on-the-go" quartet designed to instantly revitalize hair while infusing deep hydration, vital nutrients, and a healthy brilliance."

This set contains:
     1.35 oz Caviar Moisture Shampoo
     1.35 oz Caviar Moisture Conditioner
     1.5 oz Caviar Moisture Working Hair Spray
     1 oz Caviar Overnight Hair Rescue

What it is formulated WITHOUT:
     Parabens
     Sulfates
     Synthetic Dyes
     Phthalates
     GMOs
     Triclosan
Time to Break The Bank:  Over $50
Are you looking to really impress this holiday season?  Do you want that perfect gift for your lover or someone that just deserves to feel extra special this year?  These wonderful gifts are sure to make anyone's holiday unforgettable.
**OLIVIA'S PICK OF THE SEASON**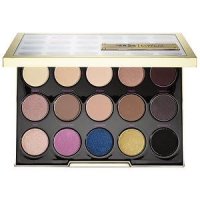 Urban Decay UD Gwen Stefani Eyeshadow Palette - $70.00
What it is:
"A limited-edition eye shadow palette created and developed with Gwen Stefani and loaded with her 15 must-have shades."

What it does:
"These eye shadows were carefully created with Gwen Stefani, filling a void by creating the exact shades she always wished she had in her collection. This palette features her 15 must-have shades of eye shadow, including 12 never-seen-before colors and three that are from the Urban Decay shadow collection. With the ultimate range of neutrals and a few jewel tones to mix things up, this is Gwen Stefani's go-to kit to create her most iconic looks."

What it is formulated WITHOUT:
   Parabens

What else you need to know:
Gwen Stefani had a hand in everything, including the case, which was inspired by her love of black-and-white graphic prints and antique gold accents. She also handpicked most of the shade names, which were inspired by her songs. There's even a nod to the No Doubt song Magic's in the Makeup on the palette's huge mirror.
Dolce & Gabbana Dolce by Dolce & Gabbana Gift Set - $139.00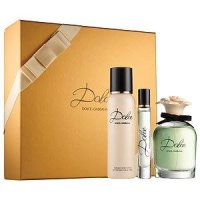 "Dolce is a gentle, feminine mix of white flowers introduced by the freshness of neroli leaves and defined by the full-bodied scent of white amaryllis, a South African flower used for the first time ever in scent. The amaryllis is perfectly blended with a unique and opulent combination of white water lily and bold white daffodil creating a classic yet distinctly original floral fragrance."

This set contains:
     0.25 oz Eau de Parfum Fragrance Pen
     2.5 oz Eau de Parfum spray
     3.3 oz Body Lotion






















Benefit Cosmetics Pret-a-Party Full-Face Makeup Kit - $59.00




What it is:
"A limited-edition holiday set with bestselling They're Real! Lengthening Mascara, POREfessional Face Primer, iconic rose-tinted, Benetint Lip & Cheek Stain, and Fakeup Undereye Hydrating Concealer in a giftable, collectible party tin."

What it does:
"This sexy gift for lashes, lips, cheeks and complexion comes wrapped and ready to give in a collectible party tin that's a Sephora.com exclusive.  Lengthening & Volumizing Mascara features a breakthrough formula and a specially designed brush to boost length and volume beyond belief. Benetint offers a sexy flushed glow that won't transfer or fade. Fakeup Undereye Hydrating Concealer camouflages dark circles and blurs lines while keeping skin hydrated for up to six hours of silky smooth wear. POREfessional instantly minimizes the appearance of pores with a silky, lightweight formula."

This set contains:
     0.3 oz They're Real! Lengthening & Volumizing Mascara
     0.4 oz Benetint Lip and Cheek Stain in Rose
     0.05 oz Fakeup Undereye Hydrating Concealer in 02 medium (mini size)
     0.25 oz The POREfessional Pore Minimizing Face Primer (mini size)

What it is formulated WITHOUT:
     Parabens
     Sulfates
     Phthalates




All descriptions and images are courtesy of Sephora.com and full details on each product can be found by following the link.




Looking for that perfect secret Santa gift for your work party? Are you a student on a budget? Or are you just wanting to get that perfect little gift while still being able to pay the rent? Take a look at these gift ideas that will be sure to make that special someone, well ... special.

A selection of bathtime favorites with a tropical coconut scent presented in a pretty mesh bag.

Contains Community Fair Trade organic virgin coconut oil from Samoa

Coconut Shower Cream 2.0 fl oz

Coconut Body Scrub 1.7 oz

Coconut Body Butter 1.7 oz

Mini Crinkle Lily – Cream

Good quality for a price you can't beat.

This compact is perfect for the car or in a purse to take of those quick touch-ups before going out.  With so many colours to choose from she can create many looks and styles from sexy smokey eye to a classic day look.

20 Eyeshadows

4 Blush

1 Face powder

10 Lip colours

14 Lip glosses

2 Dual-ended applicators

2 Lip brushes

1 Makeup brush                                                      

 

Holiday Glam's in the Bag, by OPI, features Bogotá Blackberry and Funny Bunny nail lacquers along with two cosmetic cases: one in black sateen and the other in a white and black print with a red zipper.

L OCCITANE Men Star Kit - $39.00

Let us not forget about the men in our lives here is a wonderful combination that is sure to make that special man happy.

"Upgrade his skincare and shaving experience with the aromatic and spicy L'OCCITAN Collection. Cleanse the body and hair with the shower gel, gently shave all types of beards with the silky foaming shaving gel, soothe, moisturize and protect skin from irritation and dryness with the aftershave balm. It is the ultimate man's ritual. The kit also includes soap."

This list would not be complete without a bit of MAC.

**OLIVIA's PICK OF THE SEASON**

The composition is floral and slightly fruity. The top notes include aromas of red pomegranate and pink freesia. Jasmine and orange flower are enriched with sandalwood in the heart, while the base includes unusually mystical notes of blackthorn with addition of vanilla orchid, leather and skin musk."

If you looking for that one thing for you girl or your Mum that will make them shine weeks after Christmas, this is the gift to give. You will also save a bundle on this gift set.

50ml Absolue Premium BX

78ml Absolue Premium BX Night

60ml Absolue Premium BX Cleanser

6ml Absolue Premium BX Eye

Repairs visible signs of aging by restoring skin's essential moisture

Improves elasticity and firmness

Intensely Moisturizes

Increases clarity and even skin-tone

Non-comedogenic, non-acnegenic

0

/