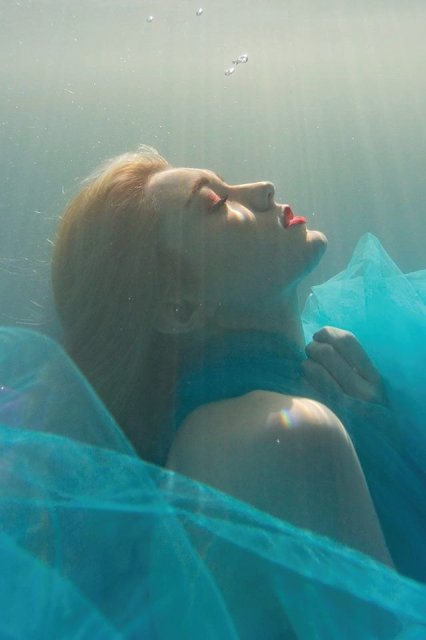 RMEA: Underwater Modelling Workshop with Jenna Martin
Bozeman, MT
February 20 and 21, 2016
_________________________________________
The girls of OMD4 Makeup & FX were back in Montana working with some familiar faces for Rocky Mountain Entertainment Agency's (RMEA) Underwater Modelling Workshop with Jenna Martin.
Winter weather wasn't about to stop these girls from hopping into the water for the weekend-long workshop.  The solution: a private indoor pool with a view of the mountains.
What's the toughest part of doing makeup for an underwater shoot?  Olivia Marie said: "Making is last with all of the up and down and in and out of the water.  You have to use the right product, something that is not water based.  It took me a lot of trail and error to get it right." 
The girls of OMD4 Makeup & FX were joined by Edmonton-based photographer,
Katherine Kingston
who was excited to help Jenna with the underwater shoot for a little on-the-job learning. 
Katherine said: "I absolutely loved the opportunity assisting Jenna. Underwater photography is completely out of my element (pun intended)."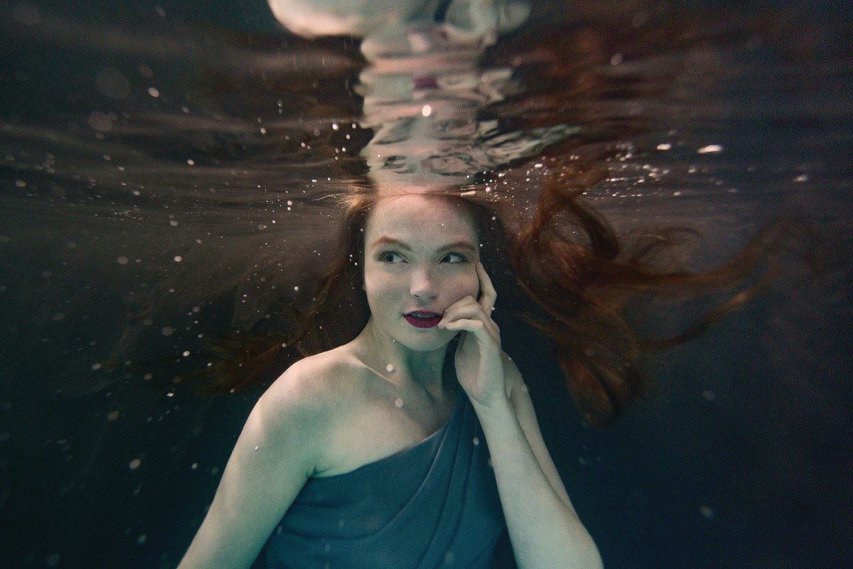 Katherine, who studied at the Vancouver Institute of Media Arts, has been shooting professionally since she was 16.  She also had the opportunity to schedule some dryland shoots as well.
"I am a terrible control freak, so I was able to create mood boards for each of the girls. Day one was off the cuff, but day two was planned. I really wanted to give the girls something they could practice and incorporate into their modelling," said Katherine.
RMEA model Rylee Klaetsch was the lucky winner of a trip to Greece in June 2016 to model for the Underwater Portraiture Tour organized by Jenna Martin.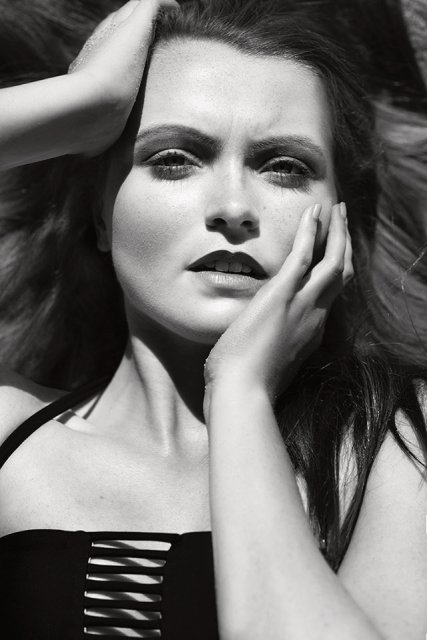 Model Intensive Workshop
&
Northwest Model and Talent Competition
Rocky Mountain Entertainment Agency
August 2015
                   _____________________________________
Mum joined me this time for my roadtrip.  We drove Zoë back to Butte and stayed with her family overnight before continuing to Big Sky, MT where we stayed at the
Big Sky Resort
and were surrounded by mountains, beautiful blue sky and cool lakes.
In Big Sky I met up with Casey Pobran, owner of RMEA, and the 18 models signed up for the workshop. I worked out of the cabin where the models were staying to get things started, but then we hiked about a kilometer through the woods to 
Ousel Falls
.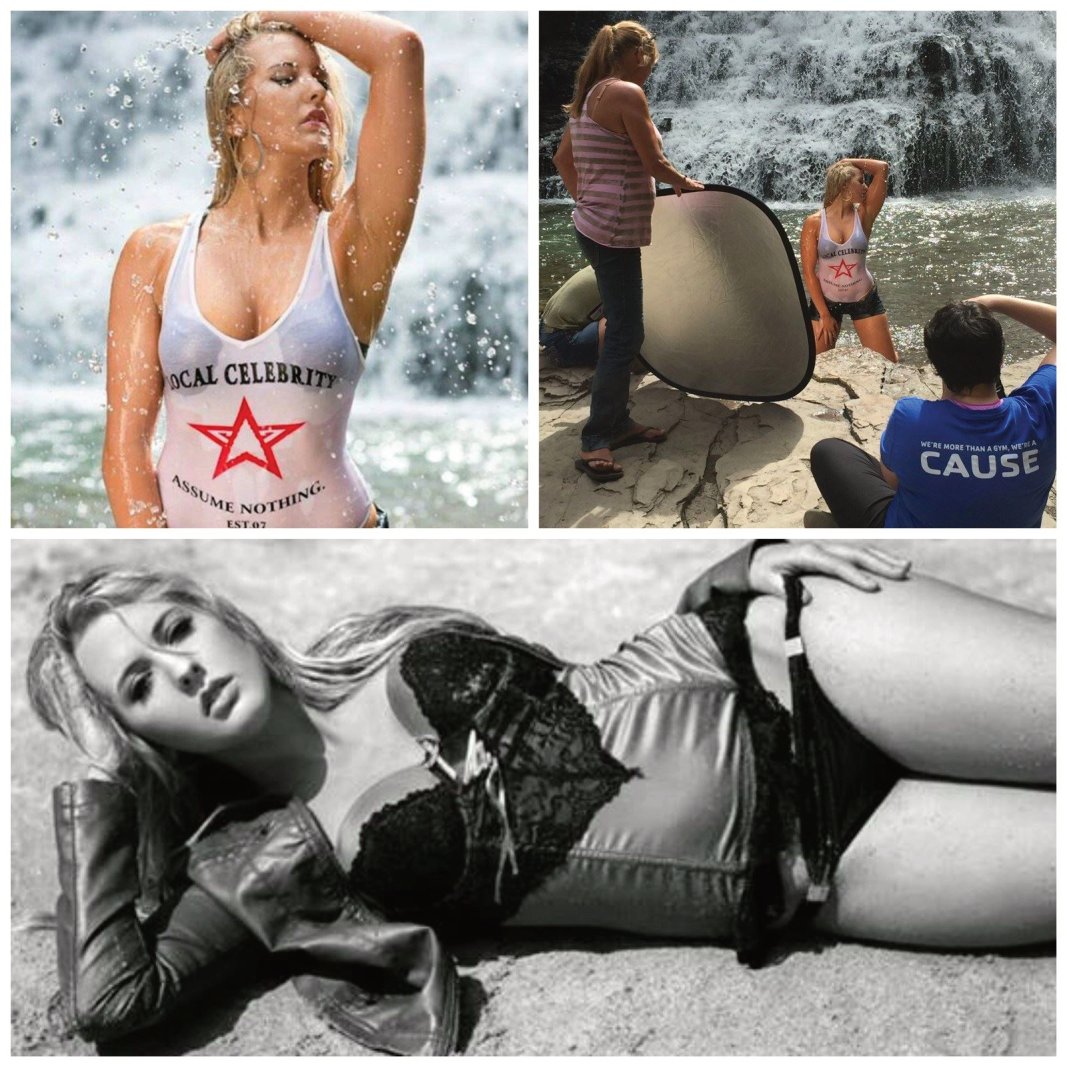 The models were shot posing under this waterfall which, being part of a mountain river, was quite cold. I made up a lot of faces that day, but the beauty of the water and the woods really kept me going. The looks we did for this shoot were pretty clean and simple, which made the job a little easier.
The shots ranged from sporty to high fashion to sizzling sexy calendar feel. Further down the trail, to another part of the river, we shot the swimwear looks. This water was much colder, but each girl did their part and the results are well worth the goosebumps.
This was my second time working with the super talented photographer
Brittany Putnam
, who is now based in New York. I have always been impressed with her work.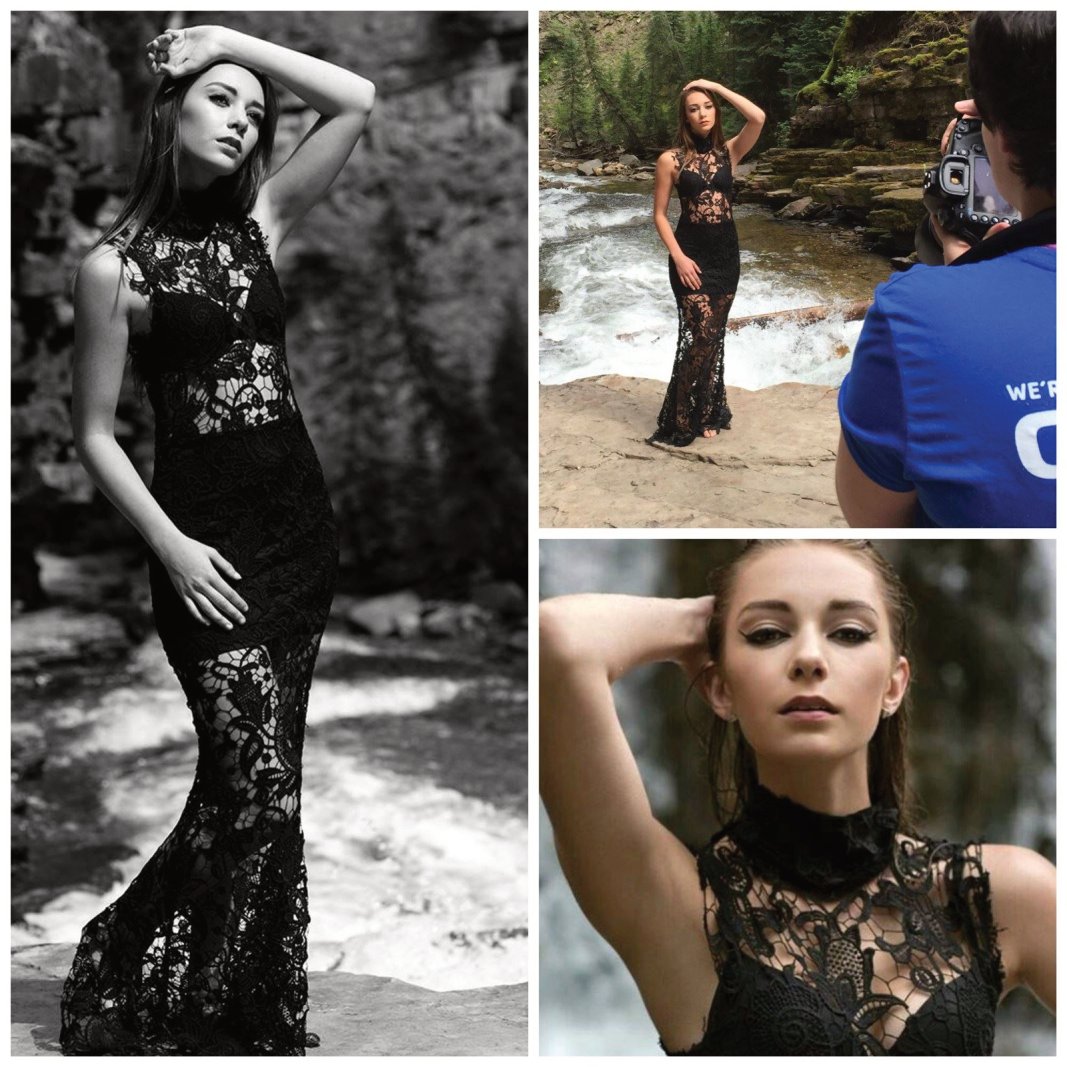 Day two was no different. We had an early start with Brittany and Casey (A different Casey) doing lifestyle and fitness shots with the models. Overall, the day went smoothly. Just one hiccup when Brittany and
Tamera Hammond
, 2015 Miss Montana competitor, were kicked off the beach because folks felt the shoot was too risqué. It really wasn't, but even in a one piece Tamera is a pretty sexy gal.
After the workshop I had a day off before RMEA's Northwest Talent Competition. I had time to hang with Mum (an adventure that ended with a broken hammock - yikes!).  This was followed by a day trip to
Yellowstone National Park
. We drove to
Grand Prismatic Spring
,
Sulphur Cauldron
and
Old Faithful
. It was nice to get out do some sightseeing for a change. Usually when I travel for a job, I'm too busy working to look around. Mum even got to see her bears (she's all about the bears). 
RMEA Northwest Model and Talent Competition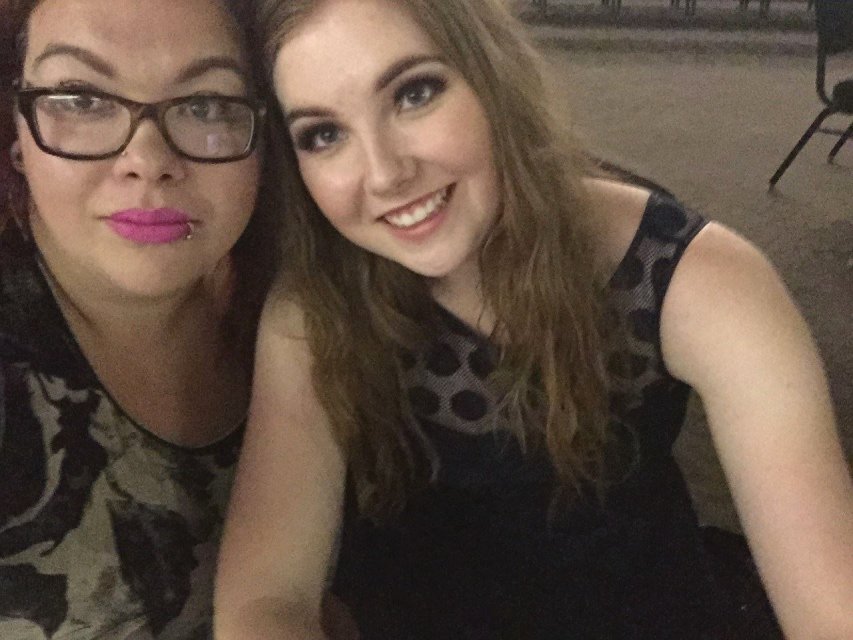 Back in Big Sky and 5:00 am came pretty early. I was excited to be part of this event for the first time. Models taking part in the event booked time with me to do their makeup. My first one for the day was for Casey and I was actually a little nervous.
It was great meet up with
Michala Zambon
, Model of the Year 2014/15, and my girl Zoë. I was done by 10:00am and was able to take in the show.
RMEA's Northwest Model and Talent Competition looks to "introduce and showcase talent to industry professionals for scouting and scholarship opportunities for kids, teens and adults".  Participants can enter into modeling, acting, singing or dancing competitions.
I think the best part of this trip to Montana was getting my portfolio pieces from Casey. She gave me a blank RMEA book a while back and it was great to have photos to put in it. It looks wonderful and is my pride and joy.  I've been trying to put a portfolio together for years. now that I have it, all I can do is smile.
I called up a bunch of people in my network and set up eight photoshoots for Zoë over ten days in three different cities.
Zoë rocked her four different looks: a white flowing dress, a white leather dress, a leather top and flowing skirt and a black feather low-cut dress.
I loved this shoot as Mark is always the life of the party.  We got some awesome high-fashion shots from this shoot. The angles and lines in the building design made this shoot really stand out.
It was a long day (especially since I locked my keys in the trunk) and we were so tired by the end of it, but we made it home safe and sound.
Darin Wayne
has access to one of the most awesome locations for shooting: the old movie theatre at Londonderry Mall in Edmonton's northeast.
For Zoë's second look I darkened up the makeup to give her a messy after-partying look and Darin got a killer shot of her smoking on the stairs. I can't wait to see these pics.
Again we had three looks for this one.  for the first we used soft greens.  The second look had a tribal feel with bold lines and the third was soft with outstanding red lips. 
L. Hair Studio in Sherwood Park, AB - Shoot #8
Four our final shoot we worked with Lisa Lovallo of
Lovallo Art Photgraphy
 who is a close friend and my boss at L. Hair Studio (yes, she owns it). 
This was our only creative shoot this week and it was one of the best shoots we did.  We painted Zoës face and her side right down to her rear (poor girl, the things we put her through) with all sorts of colours. It looked like kindergarden art, but it worked so well. Lisa is also a painter and she helped me with this one as I was making the splatter too perfect (LOL). Final images of this shoot might not be seen for a bit as we are hoping to get this set published. 
West Edmonton Mall
for some shopping and a ride on the Triple-Loop Rollercoaster (aka The Mindbender). 
Dinner and drinks on
Whyte Ave
in Old Strathcona is always a good finish to the day.
At the end of it all, we drove Zoë back to Montana because I was scheduled for another makeup gig with RMEA in Big Sky for the Northwest Model and Talent Competition, ... but that's a tale for another blog.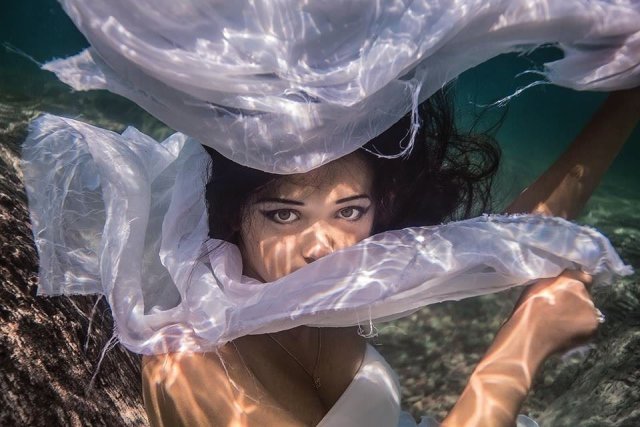 Rocky Mountain Entertainment Agency
Summer Camp
Flathead Lake, Montana
July 2016
_____________________________________
In early July 
OMD4 Makeup & FX
was back in Montana for Rocky Mountain Entertainment Agency's (
RMEA
) Summer workshop in Big Fork, which sits on the north side of the beautiful
Flathead Lake
.
I had the pleasure of working with Billings-based photographer,
Jenna Martin
for my first ever underwater photoshoot.
We spent the one day at Wild Horse Island, a state park where a small group of wild horses can be found and one of many islands found around Flathead Lake, the largest freshwater lake west of the Mississippi River.
Finding makeup suitable for an underwater shoot can be tricky.  Few of your drugstore-brand lines will work as they are typically water-based products.  You need to find products that will allow the water to bead on the surface and not wash away the product.  Mister lipstick was long-lasting and truly popped underwater.  Products from
MUA
(Makeup Academy available in the UK),
MAC Cosmetics
and
Kat von D
completed my underwater tool kit.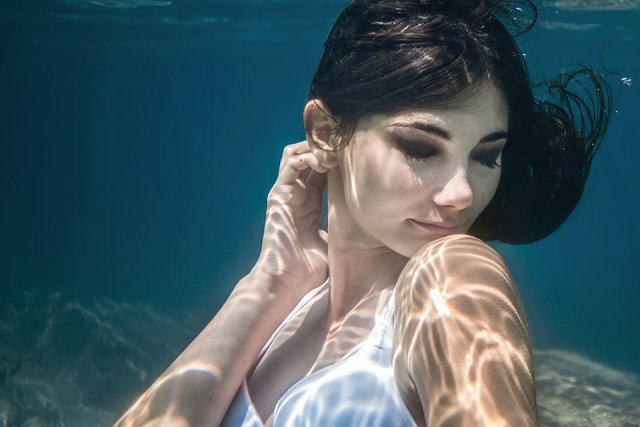 Even during one of the hottest summers this area has seen in years, the water was icy cold, but all involved were committed to the shoot and the results speak for themselves.
0

/