| | |
| --- | --- |
| Posted on April 1, 2016 at 2:39 PM | |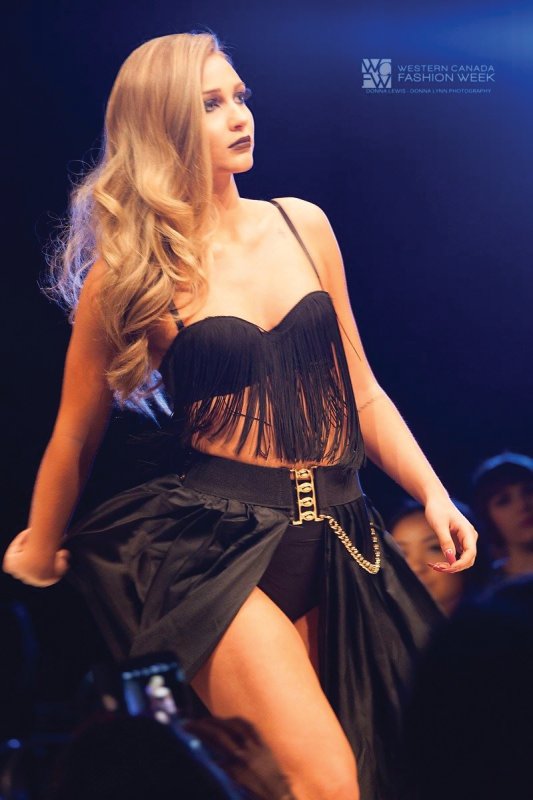 Western Canada Fashion Week - Collections
Edmonton, AB
March 29, 2016
____________________________________________
Back at the ATB Financial Arts Barn in Edmonton's Old Strathcona for another night of fashion, fun and whimsy.
Trippy Hippy Clothing - Brooks, AB/ London, UK
Tuesday night's show opened with an explosion of colour courtesy of Victoria Patterson's funky, off-the-wall knitwear.   Skirts and dresses covered with knitted pizza slices, rainbows and eyeballs may not have been a collection to  suit everyone's liking, but call me crazy, there was just a special something about those bulbous sweaters.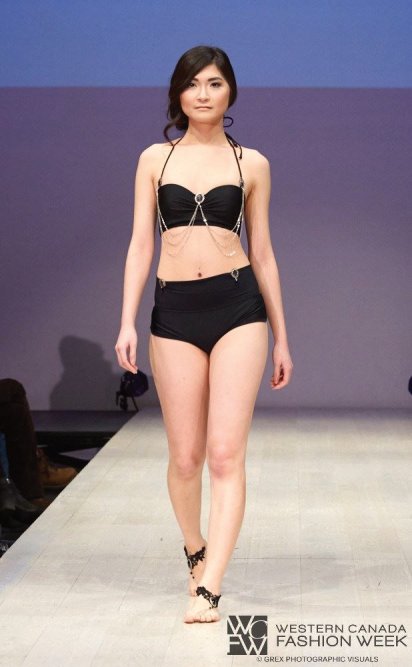 Unusual.  Bold.  Eye-catching.
Spectacular.    
Madame Nadine Jewelry - Cold Lake, AB
Jewelry lines can be hard to judge as they whiz by you on the runway; however, Madame Nadine Jewelry had more to offer than your basic bracelets and necklaces.  The pieces shown at Tuesday's event included hair accessories, beaded belts and full body pieces.  A brilliant way to add a little shimmer and shine to your outfit.     
Pari Chehrehsa - Calgary, AB 
This collection of hand-painted silk scarves was a treat.  As someone who owns about 50 scarves I may be a little biased; however, I don't think you need to be a scarf lover to recognize and appreciate the talent required to create such beauty.  Intricate portraits and scenes from nature piqued curiosity about the tale each one had to share as they danced down the runway.  
Averynthe - Calgary, AB
Averynthe's new collection 'Epithymeo' took to the runway with the fierce confidence we've come to expect from designer Mark Abenir and his team.  Draped in flowing solids, geometrics and sheers finished with gold hardware the models owned each step and nailed every pose to show the full radiance of the collection.
Amélie Loisy-Moutault - France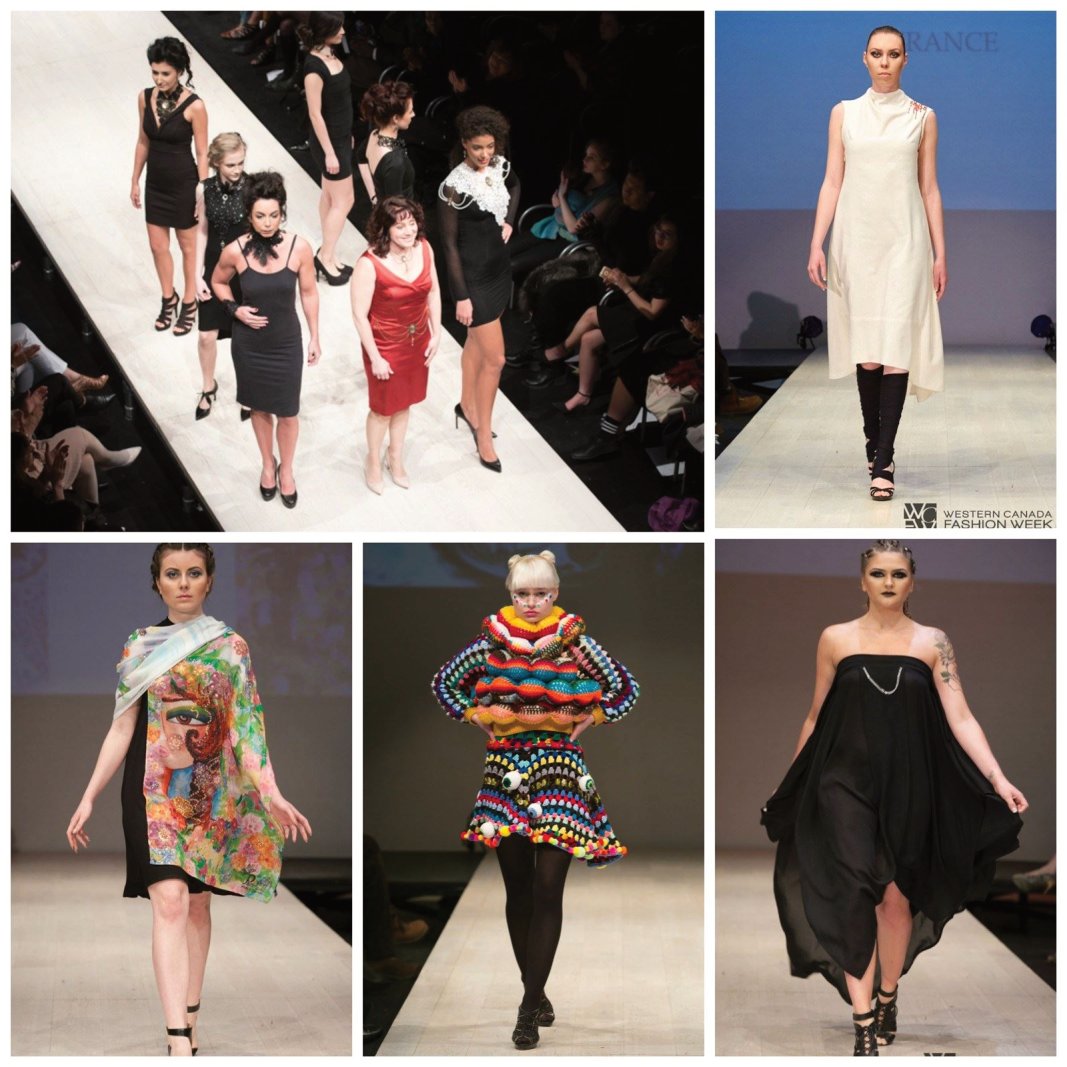 With her second showing in two days, Amélie Loisy-Moutault's 'Jeanne' collection featured full-length dresses and high-waisted trousers, all with clean lines and simple silhouettes.  A mostly monochromatic colour scheme of whites, greys and blacks was accented by the occasional splash of red detail. 
Thank-you to the awesome WCFW photographers.  Check out some of the other amazing shots taken from the event at
Flickr
.

Categories: Special Events

0

/