| | |
| --- | --- |
| Posted on April 7, 2016 at 10:18 PM | |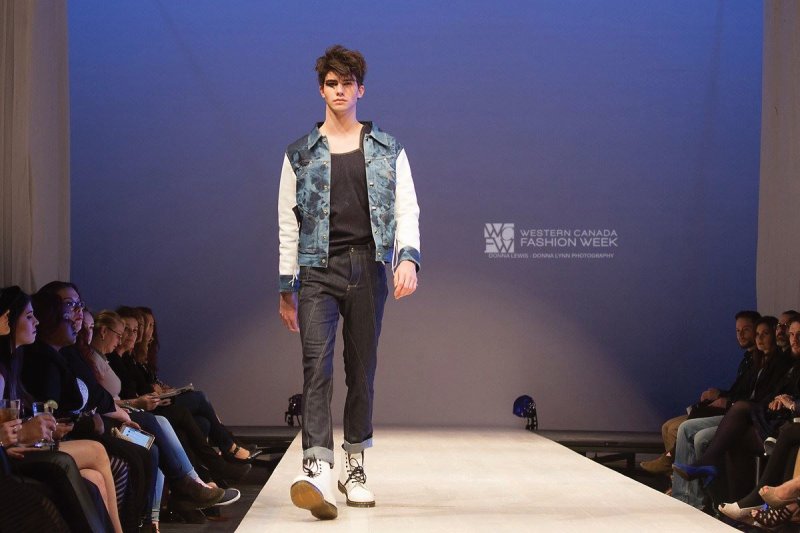 Western Canada Fashion Week
Celebrity Collections
______________________
Edmonton, AB
March 31, 2016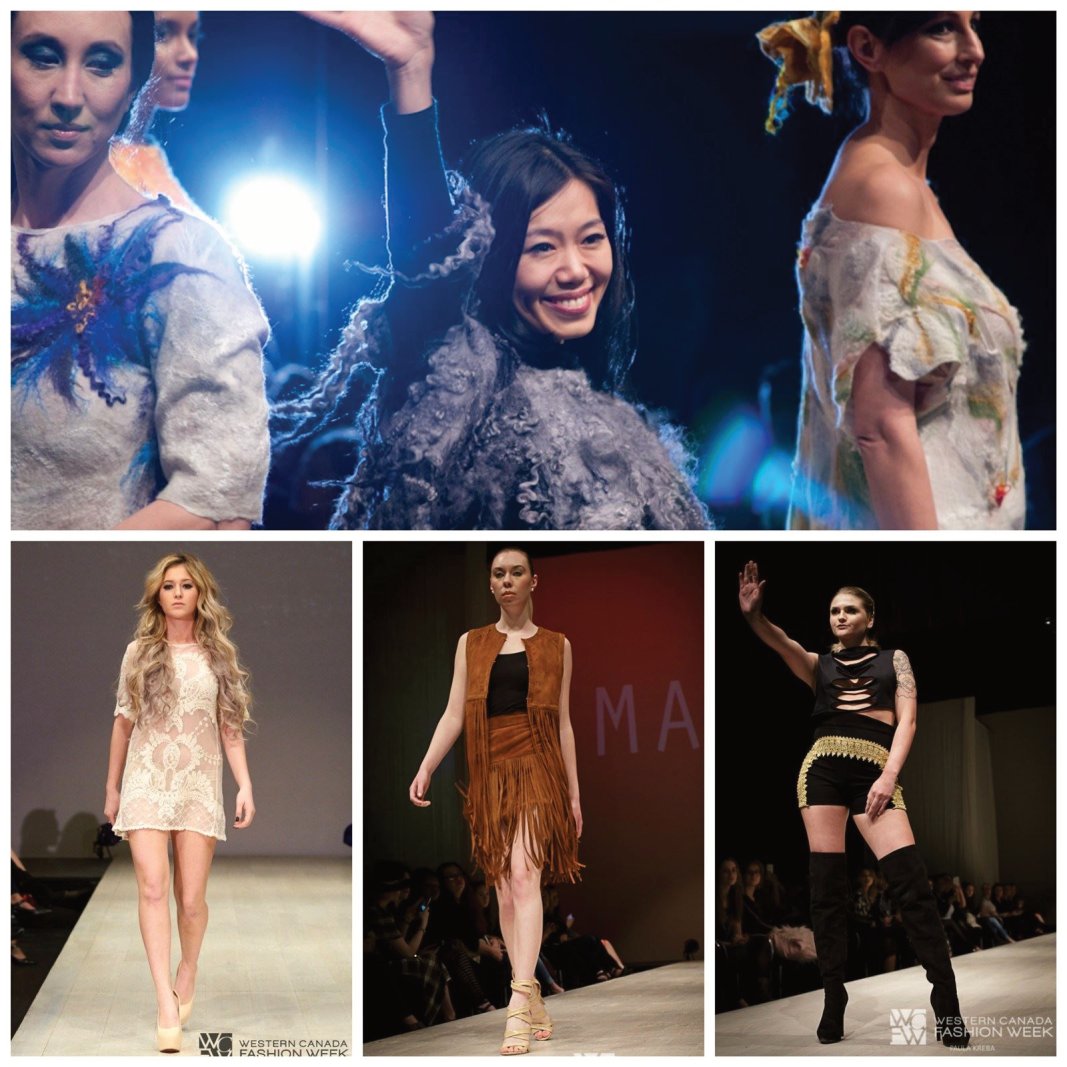 Mister Cosmetics
 &
MIO
 - Edmonton
Daniel Snow
– Edmonton
Baluevs Fashion Studio
– Edmonton
Melany Rowe
– Edmonton
Elina Ten Eco Couture
– Ontario
Malika
– Calgary
Tugce Yavas
– Istanbul, Turkey
What a wonderful night to end an outstanding week of fashion, imagination and talent at
Western Canada Fashion Week
.  Friday night's show didn't disappoint.  Each collection made use of a variety of fabrics, a diverse group of models and a great big helping of creativity.
I brought along my good friend and fellow
Sephora
makeup artist, Stephanie.  As we watched the collections that graced the runway, we couldn't be anything, but impressed.
Tugce Yavas - Istanbul, Turkey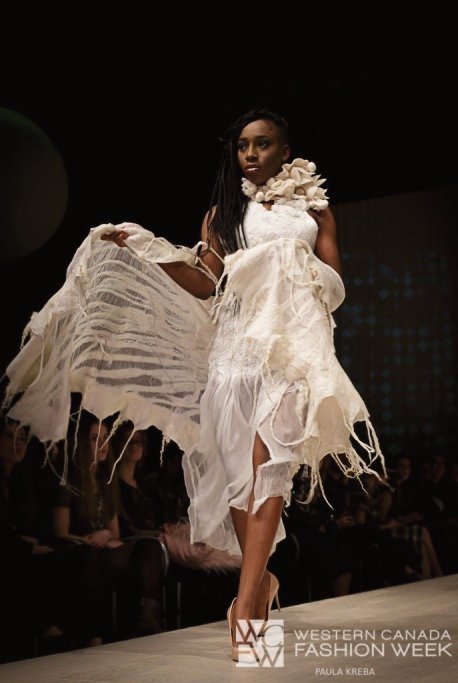 One of my favourite collections of the evening was from Tugce Yavas, a young designer from Turkey who favours the use of organic and reused materials.  Each outfit had it's own unique silhouette and striking attitude.  Simple, but loud ensembles in black and white paired with makeup as white streaks and spider webs across the face.  Nicely done, I say.
Melany Rowe - Edmonton
The delicate and intricately decorated dresses from Melany Rowe always astound.  Sexy, yet elegant.  Revealing, yet classy.  Sheer laces in blacks and whites hugged the body and covered all of the right places.  The luxurious black gown was enhanced by the exquisite bead work by Becky Turner.  A traditional smokey eye partnered with a nude lip only enhanced the overall sultry vibe of the collection.  I truly admire the artistry that goes into creating her risqué gowns that stun, shock and amaze the senses.
Mister Cosmetics and MIO - Edmonton
A particularly fun moment of the night was the Mister Cosmetics and John Mio show.  A little fashion mathematics for you: Molly's array of colourful lipsticks plus John's bold personality equals brass, sass and "Oh, ya!".  The music, the outfits and the lipstick combos were fierce.
Malika - Calgary
Fringe!  So much fringe.  I have so much love for anything with fringe.  This collection from Malika had everything: skirts, jackets, vests and more.  The fur and stilettos say high class, but the leather and zippers say biker chick.  I loved the contrast.  Seamless beauty with each and every piece.
Daniel Snow - Edmonton
Fitted jackets, gold fabrics and retro-inspired denim from Daniel Snow all came together to create a collection worthy of rock 'n' roll royalty.  Any one of the stylishly edgy outfits could just as easily have been walking down the red carpet at a lavish award show rather than the runway.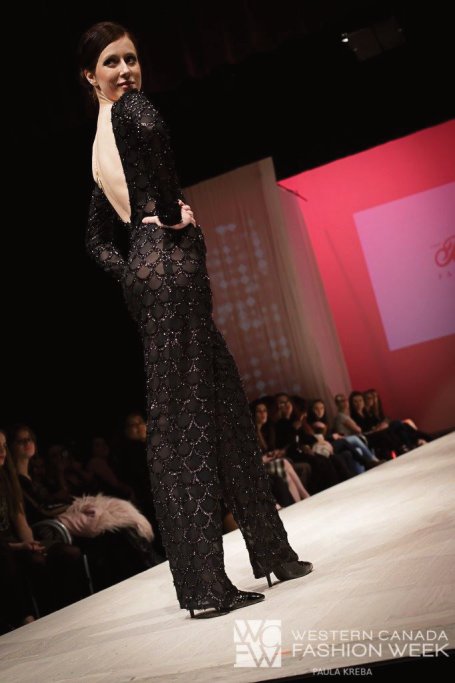 Baluevs Fashion Studio - Edmonton
I had a love/ hate relationship with Baluevs Fashion Studio's collection of metallic jumpsuits, cocktail dresses and pant/ jacket combos.  While not a fan of the exagerated jacket shoulders or a bulky jumpsuit number with a purple shimmer, the cocktail dresses were a definite win.  They were sleek, refined and beautifully tailored.  Several fitted jumpsuits were also were stunning, in particular a low-backed  patterned black piece.       
Elina Ten Eco Couture - Ontario
Works of art.  That is the only way to describe the collection of dresses from Elina Ten Eco Couture.  Bright colours, flowing material, flowers and butterflies gave the entire collection and light and fresh feel.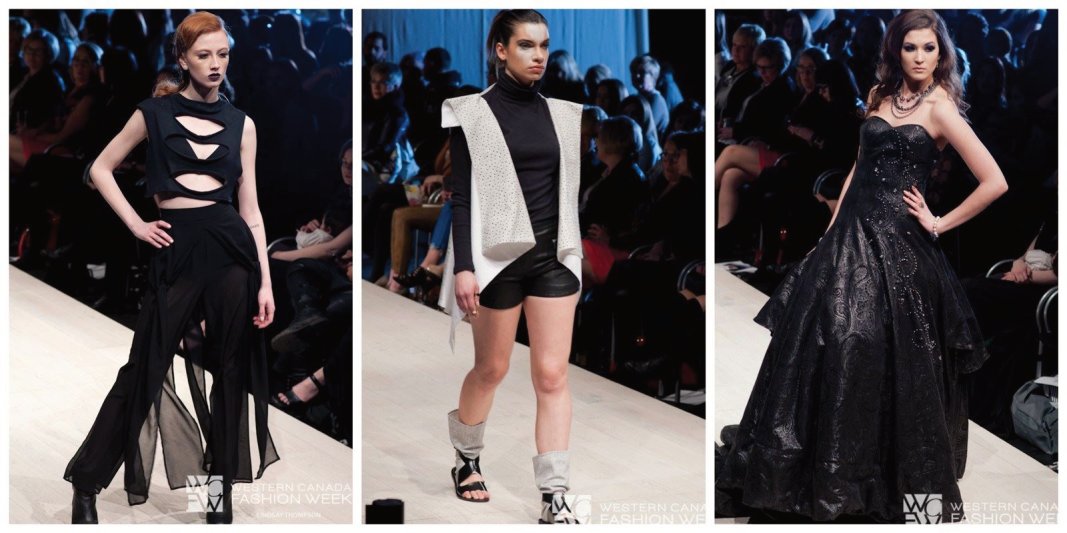 Thank-you to the awesome WCFW photographers.  Check out some of the other amazing shots taken from the event at

Flickr

.




















































Categories: Special Events

0

/