| | |
| --- | --- |
| Posted on September 23, 2016 at 1:39 AM | |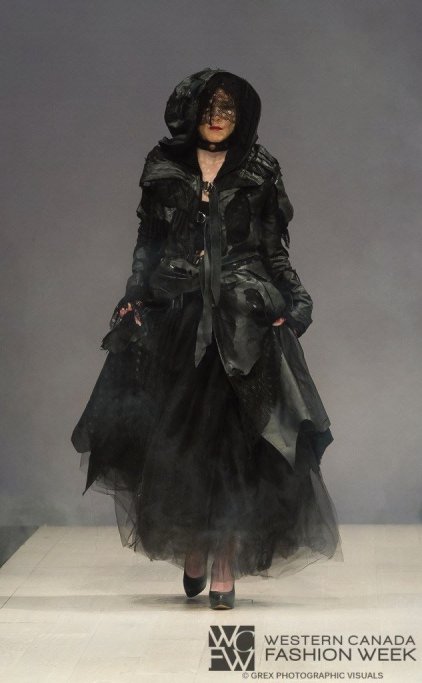 Western Canada Fashion Week
Fantasy Night
___________________________
Edmonton, AB
September 19, 2016
Firefly Theatre & Circus
Day Five of Western Canada Fashion Week in Edmonton was Fantasy Night.  It was a night of creativity, costume and audacious whimsy.
As a true artistic showcase, the folks at Western Canada Fashion Week gave us more than just wearable art.  The evening started with an almost hypnotic performance by Michael Oritz aka "The Flowbot".  In a head-to-toe outfit that was part Cyberman part Transformer he popped his way across the stage showing an exquisite talent for the illusionary street dance style known as The Robot all the while floating, sliding and caressing a solid glass sphere.   
Lewis Mayhem and Vexy Heart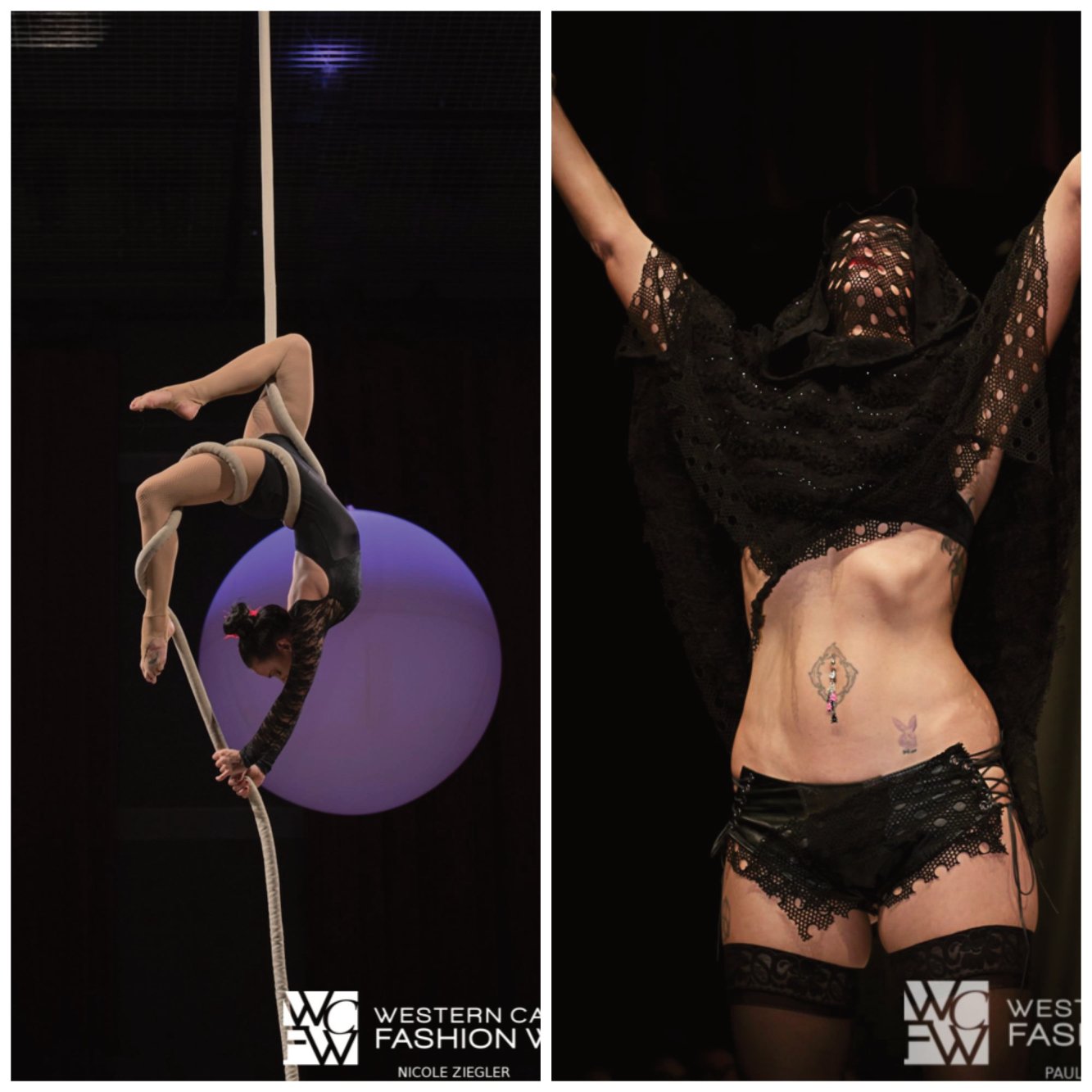 Lewis Mayhem's and Vexy Heart's "My Beautiful Nightmare" collection was a mix of punk rock fashion with short skirts, striped leggings and torn tops with dark school girl with thigh-high slouchy socks, shift-style dresses and jumpers. 
There were two distinct feels in this collection: a sense of innocence and one of rebellion.   As a whole it may have lacked unity; however, the two sides appealed to me.  Afterall, we are all a little bit sweet.  We are all a little bit bitchin'.      
Firefly Theatre & Circus
The edge-of-your-seat performance by an aerial acrobat from Firefly Theatre & Circus was elegant, yet scary.  Beautiful, yet unbelievable.  Her display of skill and strength  provided the perfect interlude between designers.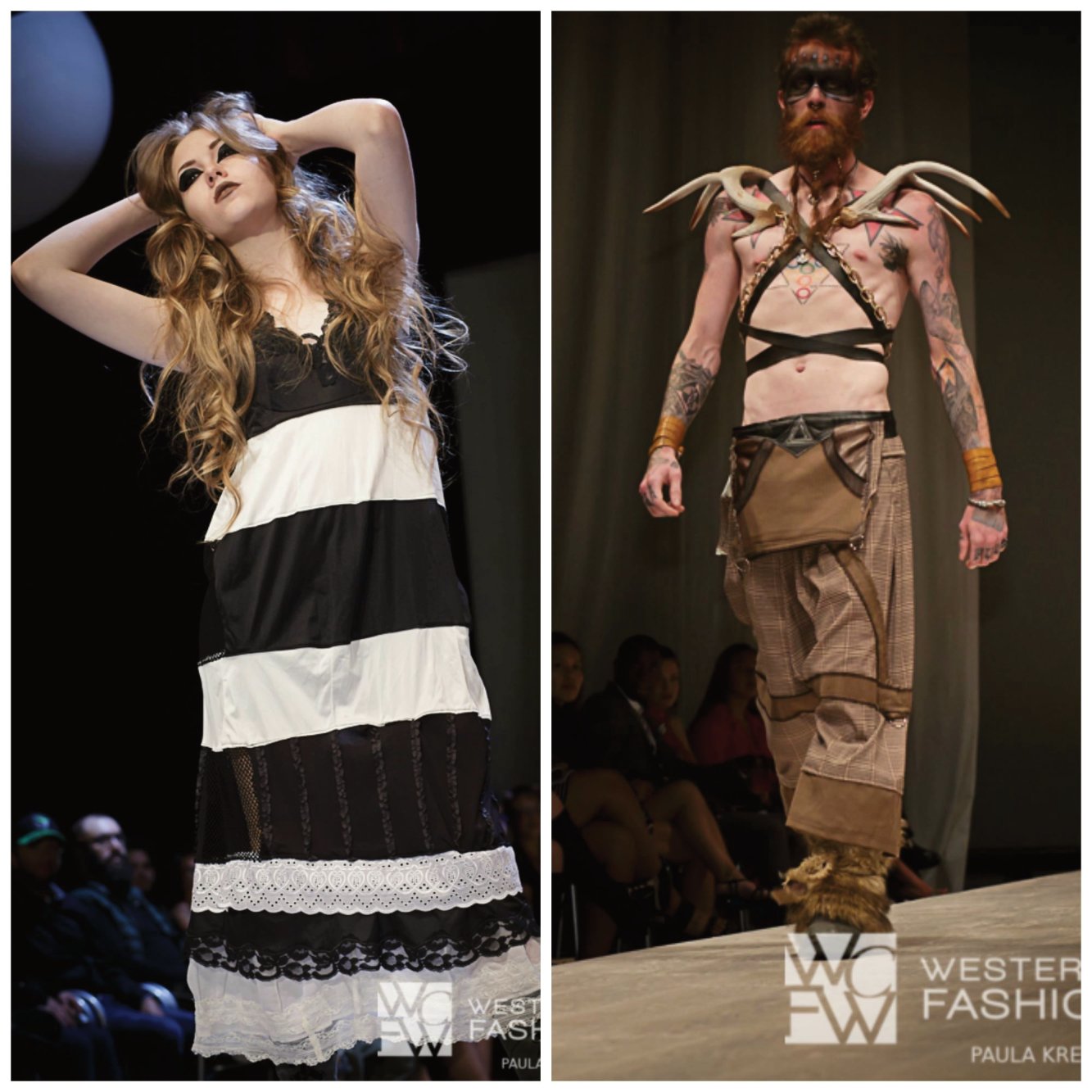 Paragon of Design by Scrocki with Lewis Mayhem
Is there such a thing as gothic high fashion?  Turns out there is and it was centre stage with a collection from Paragon of Design.  Intricately designed, handmade leather corsets, belts and headpieces were a large part of this line. 
Designers Amy and Tanner Scrocki use leather, metal and fabrics to create more than a simple stand-alone visual masterpiece.  Each ensemble is built to bring a cast of characters to life complete with their own stories and I love a good story.  This one, was brilliant.  
Thank-you to the awesome WCFW photographers. 
Check out some of the other amazing shots taken from the event at
Flickr
.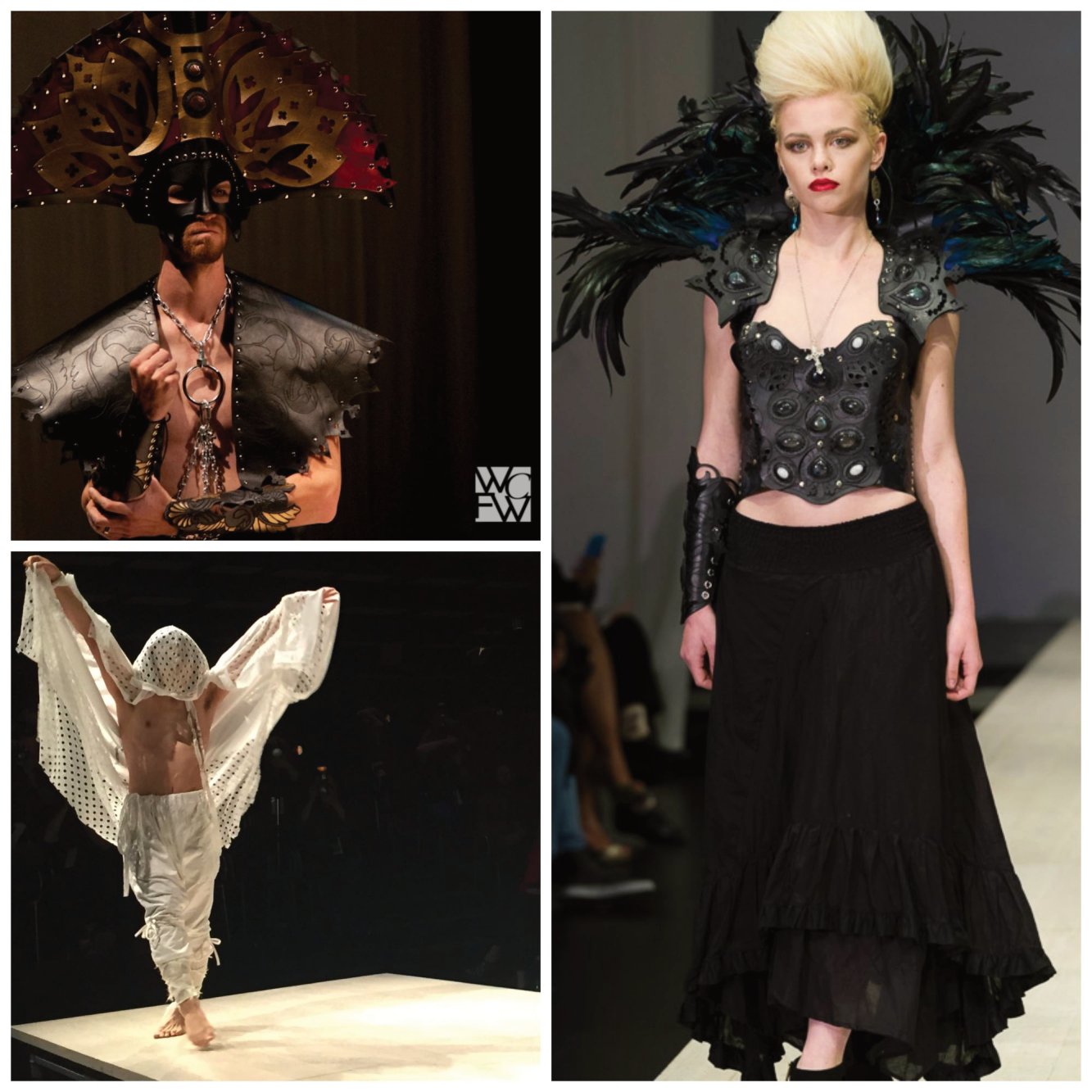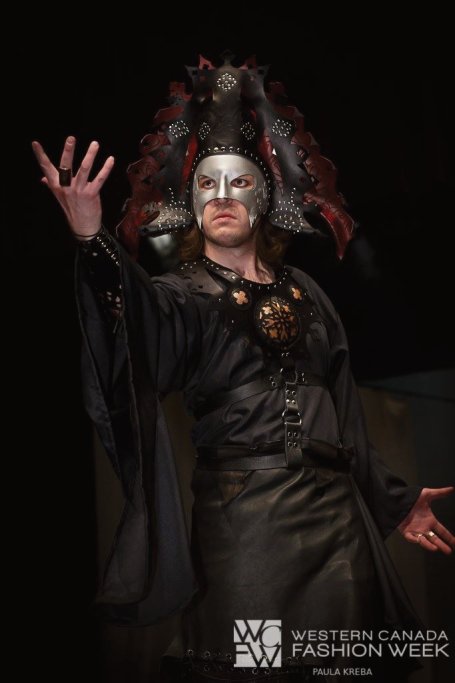 Categories: Special Events

0

/